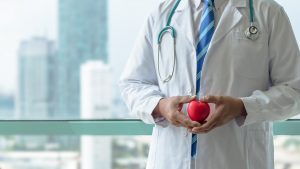 When planning on studying in the U.S., the last thing you might be thinking about is the cost of healthcare. It is well known that healthcare costs are very high in the United States, so it's important to make sure that you have a health insurance plan in place when you arrive. Health insurance plans for international students are generally designed to offer coverage in case something unexpected happens. Routine and preventative care isn't always covered in these plans and you'll likely have to pay out of pocket if you are looking for these kinds of services. In this blog, we'll discuss different options to help find coverage for annual physicals, immunizations, and birth control at an affordable cost! 
Routine and Preventative Care
For some international students, your college or university may require that you have an annual physical and certain immunizations before you can enroll in classes. While routine and preventative care, like a general wellness checkup, annual physicals, and immunizations, are typically excluded from international student coverage, you can usually find this type of treatment at an inexpensive cost to you. 
Walk-In Clinic: If your plan does not include coverage for preventative care or immunization, you can visit a local pharmacy walk-in clinic, like the CVS Minute Clinic or the Walgreens Healthcare Clinic for affordable treatment. The cost will depend on each service, but you can expect to pay approximately $69 to $89 for a physical examination, $50 or less for a flu shot, $49 for a TB test, $135 for the measles, mumps, and rubella vaccination, and $240 for each dose of the HPV vaccination. You can contact your local walk-in clinic to find out more about the pricing of the services they offer. 
Student Health Center: If your school offers an on-campus student health center, you may be able to receive an annual physical and certain immunizations at little to no cost. You should call your on-campus facility to inquire more about the free services they offer and if any fees would be associated. 
Before going to the doctor, it's important to check your health insurance plan to confirm what is included in your coverage. While most international student plans don't include coverage for routine or preventative care, International Student Insurance does offer different plan options that include limited coverage for immunizations and wellness.
Birth Control Prescriptions
In the United States, birth control is available by prescription only. Generally, contraception is not covered by international student health insurance plans, which means both the initial visit to the doctor and the prescription would not be covered. Luckily, there are different options out there to find low-cost birth control around the country! 
At-Home Delivery: Websites like HeyDoctor, Nurx, PRJKT RUBY and Simple Healthoffer different forms of contraception, from the pill, the ring, and the patch, for as low as $15 per month without insurance. Through these websites, you can consult with an online doctor to find the right prescription for you! Some sites require you to complete an online questionnaire, while others require a video consultation, and availability varies from state to state, so make sure to do your research to find the best option for you. 
Planned Parenthood: Planned Parenthood works to make healthcare in the United States accessible and affordable. They offer wellness exams, birth control prescriptions, and STI testing at low costs and some centers even charge based on income. The costs for these services vary by location, so you'll want to call your local Planned Parenthood to find out what you can expect to spend for an exam
As you can see, there are many ways to find healthcare services that can still be cost-effective, even if your insurance plan won't cover the expenses. It is important to do your research and compare costs before seeking treatment to make sure you are finding the most affordable options out there!