Is HIV the same as AIDS?
HIV (Human Immunodeficiency Virus) is a virus that attacks the white cells from the immune system. If HIV is not treated, it can lead to AIDS (Acquired Immunodeficiency Syndrome). Having HIV does not mean you have AIDS and AIDS status can be avoided with the proper medication.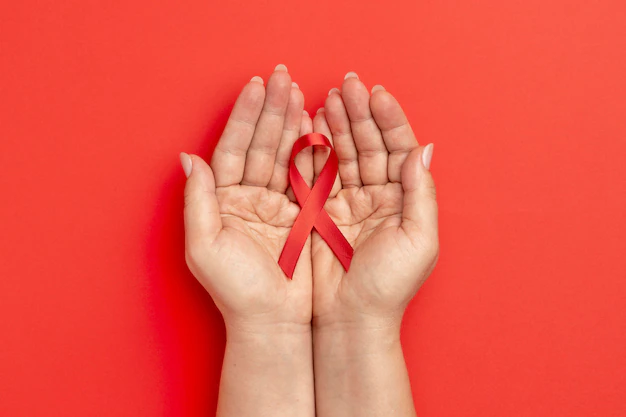 How is HIV transmitted?
The most common ways HIV is transmitted is via unprotected sexual intercourse, from mother to children during pregnancy or by sharing needles with other people. HIV is NOT transmitted by insect bites, saliva or skin contact. Intimate interactions that do not involve exchange of sexual fluids are completely safe.
Are there any symptoms of HIV?
While some people do not develop any symptoms, most people will show flu-like symptoms 2-4 weeks after their first contact with the virus. HIV symptoms can be very easily confused with other infections so the only way to get an accurate diagnosis is to get tested.
Who should get tested? How to do it?
Once you have started your sexual life, it is recommended to get a HIV test at least once a year no matter what your sexual orientation or habits are. Remember that the worst HIV status is the unknown. If you are an international student in the U.S. and believe you may have been in contact with the virus or just want to get a routine HIV test, here is what you can do:
Most rapid antigen/antibody tests in the U.S. are available for free or at a reduced cost. You can ask your health provider for it or visit gettested.cdc.gov to find a site to get tested close to you. Testing is fast and confidential and you will very probably receive results the same day. If an initial rapid HIV test is positive, the person should go to a health care provider to get follow-up testing.
What should I do if I test positive?
If an initial rapid HIV test is positive, you should get follow-up testing to corroborate the diagnosis.
Getting a HIV positive test is life changing and can make you feel overwhelmed. You may have lots of questions and concerns. It is normal to feel sadness, hopelessness or anger. The first thing you need to remember is that HIV can be treated effectively with ARV medicine. This medicine help people living with HIV live long, healthy lives and can make the virus not transmissible to sexual partners or children.
HIV treatment is excluded in many student/travel health insurance plans. However, there are several resources that can help people living with HIV get the medicines they need:
· AIDS Drug Assistance Programs (ADAPs): These programs make HIV medicines and other services available to people who are living with HIV and who do not have sufficient health insurance or who need financial assistance.
· Gilead's Advancing Access® Program: This assistance program helps people afford their HIV medication with or without insurance coverage.
Another important resource for people living with HIV are peer support groups. Sharing experiences with other people can be really helpful to cope with the challenges of living with HIV. It has shown to improve people's life quality and reduce stress, anxiety and depression. You can find a list of HIV online support groups here.
Getting HIV is not a death sentence. With the appropriate treatment, you can live a regular healthy life. There are plenty of programs that give assistance and guidance to people living with HIV to make the process smoother.
Sources:
https://www.cdc.gov/hiv/basics/index.html
https://hivinfo.nih.gov/home-page
https://www.poz.com/basics/hiv-basics/drug-assistance-programs
Additional Information :
Ways to stop HIV stigma and discrimination:
https://www.cdc.gov/stophivtogether/hiv-stigma/ways-to-stop.html
https://www.cdc.gov/hiv/basics/prevention.html