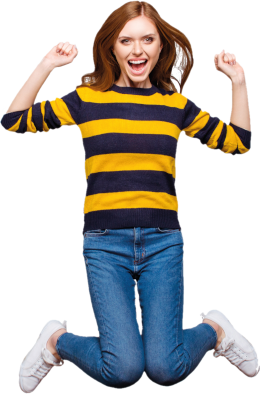 Student Health Advantage
The Student Health Advantage plan provides international student health insurance to both international and study abroad students who are studying outside of their residence country either in the United States or around the world. The plan is available for as little as one month, and as long as you purchase 3 months of coverage initially, the plan can be extended for up to 12 months and then renewed for up to 5 years in total if you remain a full time international student.
The plan provides you with a range of high quality benefits that will cover you in the unfortunate event that you become sick or injured and need medical assistance while studying abroad.
The Student Health Advantage plan comes in two levels — Standard and Platinum — and includes coverage for doctor's visits, hospitalizations, mental health, emergency medical evacuation, and more!
The Student Health Advantage plan can be
purchased directly online
or
over the phone
with one of our licensed customer service representatives, and you'll receive instant email confirmation of coverage. If your college or university requires a health insurance waiver to be completed, please email the form to
info@internationalstudentinsurance.com
after purchase, and we will be happy to have it completed within 2 to 3 business days.
---