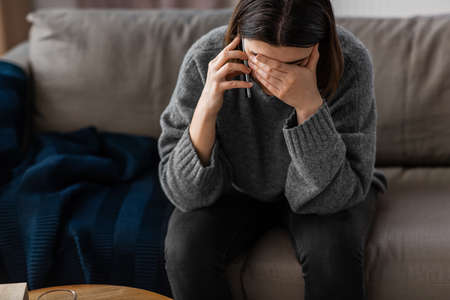 The levels of stress, anxiety and depression have risen over recent years, and many people don't have the support and care that they need. Suicide is the leading cause of death for those between the ages of 10-34. Now, there is a new free hotline in the US to help. The 988 Suicide and Crises Lifeline is a toll-free number that was launched across the United States last month to handle crisis support for mental health, substance abuse, suicide, or any other emotional distress.
Callers can dial or text 988 from anywhere in the US to be connected to a trained counselor or to local resources. This number is confidential, available 24 hours a day, 7 days a week, and routes callers to the National Suicide Prevention Hotline, now known as the 988 Suicide & Crisis Hotline.
When you contact the hotline, you will be connected to a licensed counselor who is trained to listen, understand, provide support, and bridge those who need it with other resources in the community. People who may be concerned about someone they know needing crisis support can also use this lifeline support.
The lifeline has been around since 2005 and operates over 200 crisis centers throughout the United States. Study after study has shown that this support has helped callers feel less suicidal, less depressed, less overwhelmed and more hopeful after speaking with a Lifeline counselor.
Call 988 to speak with the Suicide and Crisis Lifeline
24/7, confidential support to people in suicidal crisis or mental health-related distress
Category: Health & Safety Abroad, International Student Health Insurance, International Students in the USA, Study Abroad
Tags: 988 Suicide & Crisis Lifeline, anxiety, counselor, crisis support, depression, emotional distress, free hotline, mental health, National Suicide Prevention Hotline, stress, substance abuse, Suicide