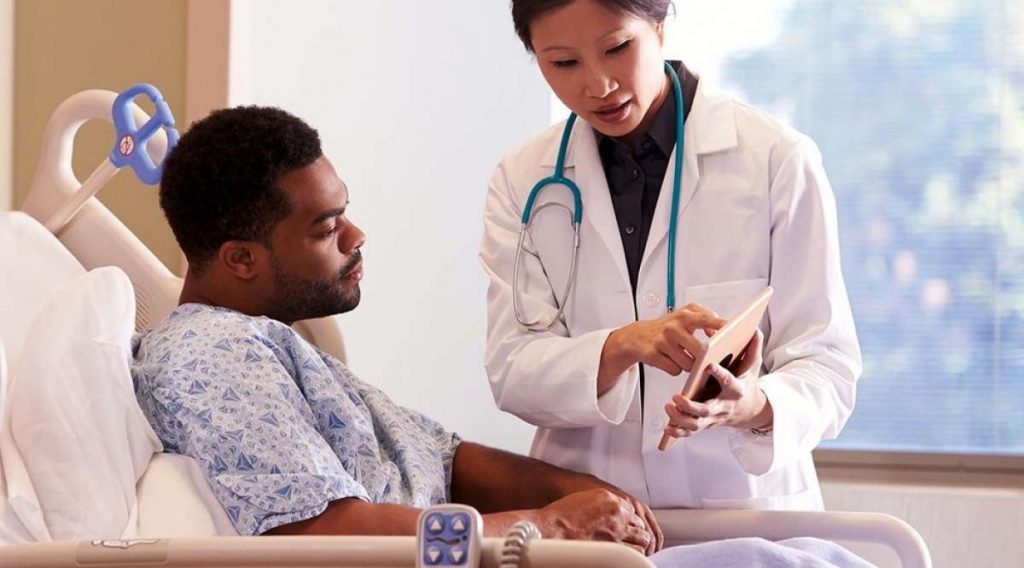 When I was younger my parents were still learning English, which meant I was the family translator for all family doctor's appointments; at that time, we weren't aware doctors could provide an interpreter. This, coupled with all the taboos my parents brought with them from Colombia, made going to the doctor difficult at times. At 11-years-old, I was expected to know how to translate words like "Amoxicillin" and the side effects of hypertension or high cholesterol. This experience helped me learn that I can ask questions at the doctor's office to make sure I understood what they meant before telling my parents. 
---
Nowadays, while it's difficult, and sometimes embarrassing, to ask certain questions to my own doctor, it's important to know that your doctor has: (1) probably heard the same question before and (2) they are there to help you and they need to know if you're experiencing any unusual symptoms. 
Let's explore some of the questions that you should never be embarrassed to ask your doctor: 
Questions about personal hygiene
Personal hygiene is important no matter where you go in the world. However, sometimes our body undergoes changes that might make your personal hygiene routine more difficult. If you notice things like sweating more than usual or bad breath even after brushing your teeth, it is time to consult with your doctor. Certain medications can cause the chemistry of your body to change. There could also be a build up of bacteria in your body or you could have even an infection causing personal hygiene issues. 
Questions about your mental health
The importance of our mental health has taken the spotlight this past year, especially with all the time spent indoors and socially distancing from others. However, pandemic or not, if you are feeling anxious or think you may have symptoms of depression, like change in appetite, trouble concentrating, fatigue, or mood swings, it's important to make an appointment with your doctor to discuss how you're feeling. Anything you tell your doctor is private and protected by HIPAA in the US, so you don't have to worry about them disclosing this information to anyone else. Your doctor will be able to come up with a treatment plan if necessary and can refer you to a mental health counselor or prescribe you medication to help with your symptoms. 
Questions about alternative treatments or a second opinion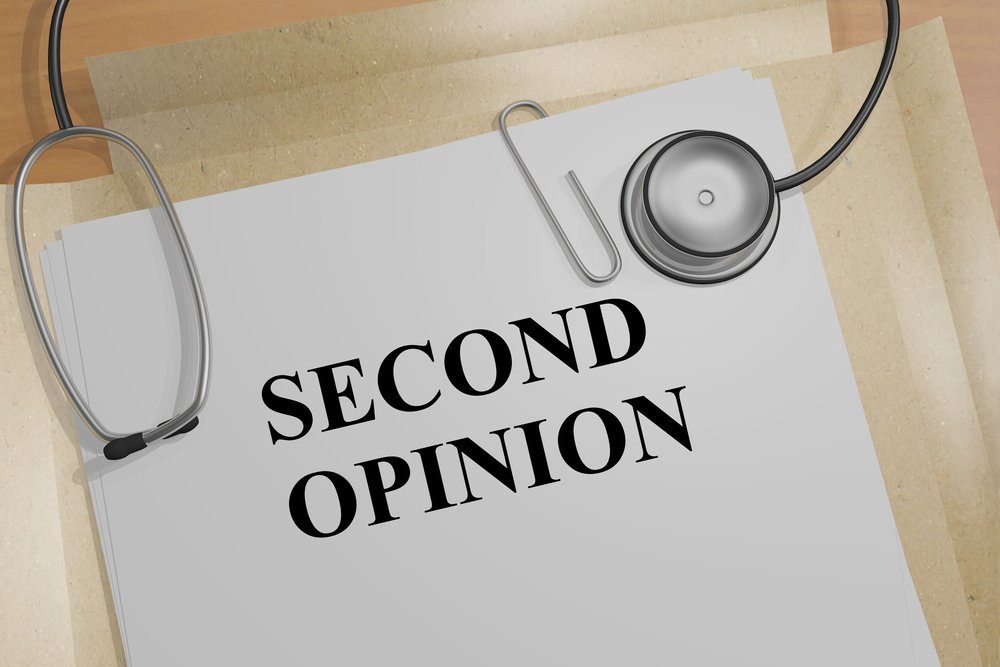 Many people feel uncomfortable challenging the opinion of a medical expert. However, you know your body the best. Sometimes, there are multiple routes you can take when it comes to treating a condition, so it's okay to want a second opinion before making a decision. You can also research alternative treatments that you feel might be best for you and discuss these options with your doctor before finalizing your treatment plan.
If you think about the times that you have made a big decision in life, such as where to go study abroad or what subject to major in, you probably did not go with just the opinion of one person but rather consulted many sources and compared different countries and schools before deciding where to go and what to study. Accepting a diagnosis or treatment is no different!
Questions to help you understand your diagnosis or treatment
Similar to asking for alternative treatments or getting a second opinion, it's important that you understand what each entails. For example, in the United States, English is spoken by the majority. If English is not your first language, medical terms can sound like a foreign language of its own. If you don't understand what the doctor is trying to explain to you, ask him or her to clarify. They are there to help you and it is their job to effectively communicate with you and make sure you are comfortable with the options presented. If you feel more comfortable reading in English, make sure to ask your doctor to write down your treatment plan in detail so you can refer back to it once you leave your appointment, or, you can ask for an interpreter ahead of your appointment if necessary. 

Did you know: The United States does not have an official language. While English is vastly spoken, by federal and state law, medical providers must offer language access. Your insurance company can help you set up translation services too!

Questions about being able to afford care
We said it before and we will say it again: The US healthcare system is one of the most expensive in the world. Unfortunately, medical debt is more common than you may think. However, this should not deter you from obtaining the care you need. We recommend having an insurance plan to protect you from medical debt and to offer coverage when the unexpected happens!. You may also confirm with your insurance company if a certain treatment or visit to the doctor is covered under your benefits before seeking treatment.
Here are some questions you can ask your healthcare provider ahead of time of your appointment:
Not all hospitals or clinics will work with all health insurance plans. You can ask the provider to confirm if they work with a certain
network or insurance company
. The provider can also contact the insurance company directly and confirm your benefits on your behalf.
Many hospitals or clinics have financial assistant programs to help people obtain the help they need without spending thousands of dollars all at once. Remember, your insurance may cover some of the costs too as an out-of-network provider but you may have more out-of-pocket expenses, as it will usually be less coverage than if you chose an in-network doctor.
The doctor can give you a quote on how much a treatment could cost. If you have to take medication, you may even qualify for discount programs at local pharmacies that could reduce the overall pricing of said medication.
Some clinics and hospitals may reduce the costs of treatment if you are able to prove that you do not have sufficient income to pay for it. Places like Planned Parenthood provide their patients with birth control, pap smears, cervical cancer screenings, and more for free or at a reduced cost. Some pharmacies have walk-in clinics that can diagnose or treat small injuries or illnesses like the flu or a sprain for a reduced cost, and some may offer certain medications or immunizations at low-costs or even free of charge
Your experience as an international student or scholar should be one of the most exciting times in your life. This experience will introduce you to many different cultures and customs. It will also teach you that asking questions is important, especially when it comes to your healthcare needs. Remember, doctors want to help you feel better, so you shouldn't be afraid to ask questions or be embarrassed to discuss how you're feeling. As Carl Sagan said, "every question is a cry to understand the world. There is no such thing as a dumb question".

Category: Health & Safety Abroad, Insurance Explained, School Resources, Student Insurance
Tags: affordable international student insurance, Bilingual problems, embarrassing questions, Healthcare in the US, Medical Debt in the US, mental health, personal hygiene, Questions for your doctor, understanding insurance, Understanding Privacy Laws in the US, US Healthcare system