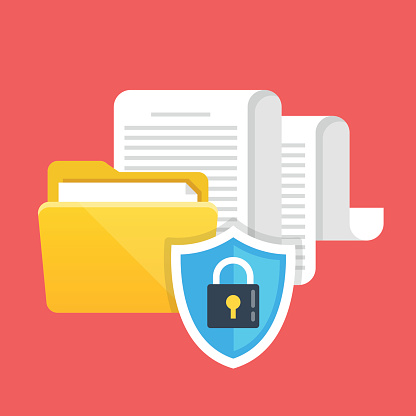 Many people would agree that medical information should be confidential, and in the US, there are laws that govern what information can be given out to third parties. This law, called HIPAA (or Health Insurance Portability and Accountability Act), protects the "privacy and security of certain health information." If you have ever had medical treatment covered by an insurance plan or if you've tried to get access to someone else's medical information, you've probably heard about HIPAA.
What is HIPAA?
HIPAA is a set of security standards that regulates the privacy of individually identifiable health information (also known as Personal Health Information), including:
What information can be given out
How that information can be disclosed
Security measures to make sure information is protected
While this law is quite extensive, it's important that international students recognize that it protects what information is given out by a doctor, hospital, or clinic, including how the information is transmitted and to whom it is given.
Confidentiality Matters
Many international students who seek medical attention in the US should know that the information they give to their healthcare provider is protected. No family member, friend, or school administrator has access to your medical records – even if you go to the student health center or counseling center. This means that they cannot call up your doctor to find out what happened. And the protection doesn't stop there. Even the insurance company is bound to keep your information private, which means that they too are not allowed to divulge your medical information.
Some Roadblocks
Because the penalty is so high for a breach in confidentiality, many providers are very strict in it's enforcement. Great news for those of you who want to make sure your medical information stays private, but not so easy if you need help getting a claim processed. Consider these scenarios.
You are over the age of 18 and your mother called to follow-up on a pending claim. She was told that she could not get any personal information, and that you would need to call to get an update.
Your international student advisor was kind enough to help you through the claim process, but was unable to get your medical records to submit to the insurance company. Your advisor contacts you and says that you must call directly.
Your claim was processed, but was denied and not paid to your doctor. Your school advisor calls the insurance company to find out why it was denied, but they are told that you will need to call.
All of these are examples of how HIPAA may affect the way that your claim is processed, and what others can do on your behalf. There is a light at the end of the tunnel, though, where you can overcome these roadblocks by taking a few extra minutes and getting release forms signed.
Overcoming Roadblocks: The Release Form
So how does someone overcome the challenges of getting their medical information to the people or organizations that need it? Medical release or authorization forms!  You have the ability to give permission to companies and individuals allowing them access to your personal information by completing a medical release or authorization form from your insurance company or directly at the provider's office.
Because these confidentiality rules apply to every healthcare provider, though, every doctor, hospital, and clinic – and even the insurance company – will need your authorization to give out your information to anyone but you!
Oftentimes, providers give you these forms right when you arrive for your appointment. Make sure to read the wording thoroughly, and ask questions as needed. Many forms often give the doctor, clinic or hospital authorization to release your information to the insurance company. This form may also allow you to name additional people you'd like to grant access to as well.
---
Tip: Be sure to list all individuals on this form to avoid having to add people later. This not only includes your insurance company, but may also include relatives or a school administrator who may be able to help you through the process. If you do not list them at the time of visit, you will need to call your provider's office to see what the process is to add someone to the list of authorized individuals, otherwise you might have to request this information yourself.
---
If you do not fill out an authorization form, you may have to go directly to the provider to request your medical records in order to file a claim with your insurance company. You may also want to check with your insurance company to see if they have a medical release form. In some cases, the insurance company can send this to the provider so that they can get the medical information directly from the provider.
Note: Not every provider will accept the medical release form from the insurance company, so you may be required to fill out two: one from the insurance company and another from your provider.
The medical release form is also important if you want help filing a claim. If you are over 18 years old, your parent can't get the status of your claim without this form. If you want to give them access, fill out the authorization form and send it back to the insurance company. Be sure to name all those people you would like to give access to, including a parent, school administrator, or even your insurance agent.
While privacy laws vary country by country, it's very important that international students understand why these laws are in place, and what you need to do to prevent any delays with your claims. If you have questions about a claim, the best thing to do is look at your insurance card, find the contact information and be sure to ask all of your questions. While it may seem like busy work, the intent is to make sure you and your information are protected.