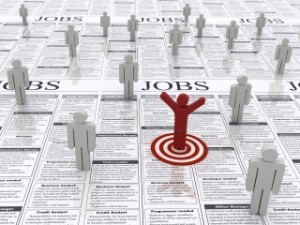 College is expensive. It's no secret, and many students find themselves working at least part-time to finance their education and living expenses. But working during college is not just about making money, it's also about building a resume and gaining first-hand experience in your field of study. International students have even fewer options when they find themselves with empty pockets and an entry-level resume. But there are options for international students too!
As an F1 visa holder, you are considered an academic student in the US. You must maintain full-time status at an accredited university, college, or other academic institution that is authorized to accept international students. F-1 students are allowed to accept on-campus jobs, with certain restrictions and regulations, but are not allowed to work off-campus, like a typical US student can, during the first year of their academics. After the first year, your international office and the Department of Homeland Security can grant special permission for you to work off-campus. There are three program options that a student can apply for for off-campus work:
Curricular Practical Training (CPT)
What is CPT? Check out this descriptive CPT article for more information.
Optional Practical Training (OPT) (pre-completion or post-completion)
What is OPT? Check out this descriptive OPT article for more information.
Science, Technology, Engineering, and Mathematics (STEM) Optional Practical Training Extension (OPT)
Graduates in the STEM fields – science, technology, engineering and mathematics – can apply to extend their OPT for an additional 17 months to increase their hands-on education. In this case, the total time available for post-graduation OPT can be up to 29 months.
All of these programs require your job to related directly to your area of study. Working off-campus without one of these three types of special permission is a huge violation of your F-1 visa and could result in the revocation of your visa. InternationalStudent.com has put together a comprehensive resource regarding this topic. Check out their Working in the US section for more information on eligibility and applying for these work opportunities.
Read more about OPT and CPT health insurance options
Keep in mind that it is crucial to have health insurance while in the USA to protect you from any unexpected illnesses or accidents while abroad. We offer student health insurance plans perfect for your F1 visa status: