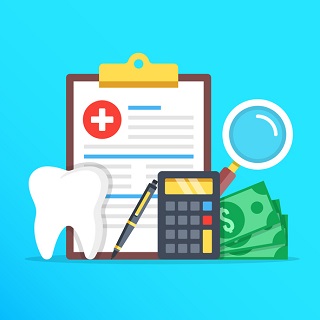 If you are coming to the United States on a J1 or J2 visa, then you will be required to have health insurance for your entire stay in the US. In almost all cases, you will be required to show proof of insurance at the consulate or embassy before you are issued your visa, and in order to maintain status, you will need to have coverage continue until you return home. There are many J visa health insurance plans that you can choose from that will meet these requirements and cover you in the US.
You can enroll in an insurance plan through your school or sponsor organization if available, or alternatively, you can purchase your own policy. Either way, be sure that your plan meets the health insurance requirements for the J1/J2 visa as they have specific minimum requirements you'll need to meet. These requirements are as follows:
Medical Benefits of at least $100,000 per accident or illness
Repatriation of Remains in the amount of $25,000
Expenses associated with the medical evacuation of the exchange visitor to his or her home country in the amount of $50,000
A deductible not to exceed $500 per accident or illness
A policy underwritten by an insurance carrier with:
an A.M. Best rating of ''A-'' or above;
a McGraw Hill Financial/Standard & Poor's Claims paying Ability rating of ''A-'' or above;
a Weiss Research, Inc. rating of ''B+'' or above;
a Fitch Ratings, Inc. rating of ''A-'' or above;
a Moody's Investor Services rating of ''A3'' or above;
If you are looking for J visa health insurance options that meet the above requirements, we have a number of different options available depending on your needs:
Student Health – Our Student Health plan is available in four levels, and all levels will both meet and exceed the J visa requirements. This plan is only eligible to J1 visa holders (not J2 visa holders), and will allow you to have coverage for mental health, maternity, organized sports, and more! You can purchase the plan 6 months in advance of when you need the plan to begin (or as soon as the same day!), allowing you to get the documents right away to present to the consulate/embassy even if your plan doesn't start for a few more months.
Travel Medical – Our Travel Medical plan will also meet the J visa requirements and both J1 visa holders and J2 visa holders are eligible. This plan works great for families who need a year of coverage or less, and children under the age of 9 are free with each adult that is insured on the plan! This plan will also allow you to purchase the plan 6 months in advance (or you can begin coverage as soon as the same day!), and will provide you with immediate documentation to present as proof of coverage.
Major Medical – Our Major Medical plan is available in 5 levels, and the Silver, Gold (up to the first 3 years), Gold Plus and Platinum levels work great for families or J2 holders, and can be purchased annually. This plan is the most comprehensive option allowing you to have coverage for wellness, vision, dental, maternity and more!
In almost all cases, you will receive the documents right away, and we will even issue you a confirmation of coverage that is a customized letter with your name, dates of coverage, and overview of coverage that you can present to your school, embassy or consulate.
If you are receiving insurance coverage through your employer, however, then you'll want to make sure that you have medical evacuation and repatriation of remains coverage, as required by the Department of State. In almost all cases, domestic insurance plans do not have these benefits unless they were designed to cover international travel. If that's the case, not to worry as you can still meet your J visa requirements by purchasing a standalone plan that has just those two benefits.
Emergency Evacuation – This insurance plan is designed to give you just the benefits you need to add to your already existing health insurance plan. Not only will this meet the Department of State Requirements, but you can purchase it for 3, 6, or 12 months.
If you aren't sure which plan is right for you, check out the Virtual Agent to compare insurance plan options. All of our plans will meet and exceed the J visa requirements, and you can also speak to a customer service representative if you need assistance.