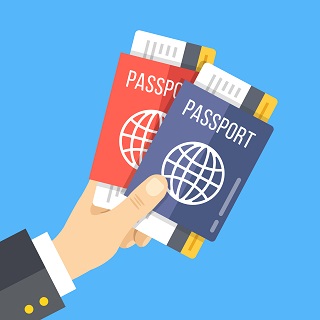 Many students worldwide have considered studying in the United States as it houses some of the worlds most prestigious universities and colleges. When traveling to the US, it's important to have health insurance as healthcare can be very expensive. If you are one of the many people that enjoys having dual citizenship (US citizenship and citizenship from another country) for the purpose of insurance, the United States citizenship will take precedence within the country. While you can enjoy the benefits of paying citizen tuition rates and not go through the process of obtaining a student visa, you are required to fulfill the responsibilities of a US citizen. So even if you've never been to the US, having US citizenship will automatically change the way you qualify and obtain a health insurance.
A little history…
In 2010, former President Barack Obama signed into law the Patient Protection and Affordable Care Act. This healthcare reform law, known as ACA or Obamacare, is a very complex set of regulations. It requires all US citizens to maintain health insurance that meets the ACA standards or pay a fee when they file taxes if they fail to maintain coverage.
Most international students are exempt from the ACA mandate for the first 5 calendar years that they are in the United States. However, a student with dual citizenship in the US will not be considered an international student. This means that as a US citizen, you will be held to the same standards as any other citizen in the country.
Finding an ACA compliant plan
ACA compliant plans are designed to give you coverage for a wide range of conditions. Generally, they will cover pre-existing conditions, maternity, and wellness or routine care to name a few. However, with the extensive coverage it offers, the cost of these plans can be steep.
Once you've been accepted to the school of your choice, one of the first things you should inquire about is whether or not they offer or mandate a school insurance plan. Some schools offer health insurance for their students and their plans are generally ACA compliant. For schools that don't offer health insurance to their students, here are some options that you can consider:
The Marketplace
The best way to start your search for an ACA plan is using the government managed website Healthcare.gov. Best known as "the Marketplace," the federal government created this online portal to list insurance providers and the plans that meet the requirements of the healthcare reform. The marketplace plans are separated into four categories: Bronze, Silver, Gold and Platinum. Each category based on the percentage the plan pays toward your medical expenses.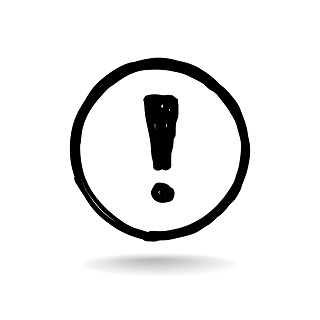 Note: The Marketplace has a yearly enrollment period when people can sign up for health insurance. Usually, it takes place in the fall. If you miss the enrollment period, you will need to use the Special Enrollment Period and have a "qualifying event" (Moving from a foreign country to the US counts as a qualifying event!)
As a US citizen, you will have access to government programs and assistance. If you prefer to speak to an insurance agent, the Marketplace offers a list of agents and brokers. They will be able to assist you with choosing a plan that is right for you. Additionally, you can reach out to an insurance company directly and they will also be able to help you get an ACA compliant plan.
Also known as "gap insurance," short term plans are designed to give you coverage until you can find appropriate coverage. They will generally cover inpatient and outpatient services and be more affordable than ACA compliant plans. However, these plans are only designed to give you temporary coverage. Most states in the US only allow short term plans to cover US citizens. Generally, the short term plans are only available for 3 months at a time. Some states only allow you to repurchase the plan twice in a calendar year.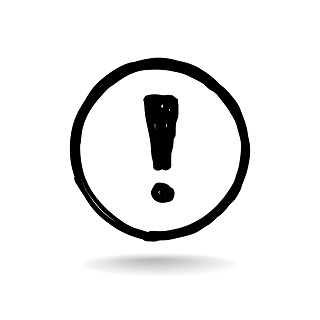 Note: Short term insurance plans are not ACA compliant. You will be subject to a tax penalty even if you are insured the entire year with multiple short term plans.
Employment-based insurance
One of the great advantages of already being a US citizen is that you are legally able to work in the US without going through the trouble of applying for a work permit. Many employers in the US offer health insurance for their full-time or equivalent employees. If you are able to secure a full-time job and go to school, make sure you ask about your health insurance benefits. Employers are not required to offer health insurance, however, the penalties for this are very costly. Many of them offer ACA compliant plans and share the cost of insurance with their employees.
With the recent 2018 updates to all of our insurance plans, our Patriot Travel plan – Standard level only will now offer coverage for US citizens inside the United States as long as they have lived outside of the United States for the last 6 consecutive months and they purchase the plan before the travel to the US. However, this plan is not an ACA compliant plan and thus, you will have to pay for the tax penalty on your taxes.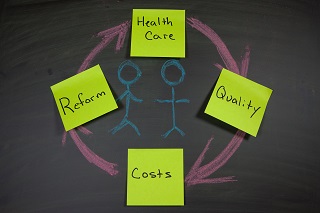 Changing times
While living in the US as a US citizen, you are required to file a tax return with the IRS (Internal Revenue Service) every year. Even though it's never a good idea to be uninsured in the US, you can choose to pay the ACA tax penalty. This fine is 2.5% of your yearly household income or $695 USD per person – whichever one is higher.
However, as the new US administration frantically tries to come up with a better solution for healthcare, much talk of a repeal of the ACA mandate is in the works. As of now, for the tax years 2016, 2017, and 2018, anyone without proper health insurance coverage will be subject to the tax penalty. Beginning with 2019 tax returns filed in 2020, the latest tax reform has eliminated the ACA tax penalty.
Despite the cloudy future of the Affordable Care Act and the mixed signals from the current administration for a better alternative, it's imperative to be prepared and insured when you come to study in the United States. A car accident or a severe illness could bury you in thousands of dollars in debt.
There are many advantages for having dual citizenship. You will be able to travel between both countries easily, have access to two social service systems, vote and work in both countries. However, there are drawbacks as you will also have dual obligations and possibly double taxation. When it comes to choosing a health insurance plan, you will need to follow certain guidelines required to all US citizens.