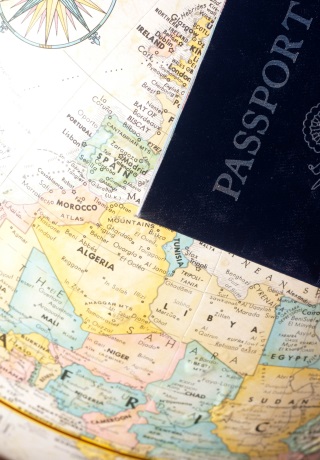 There are over 8.7 million non-military U.S. citizens currently living abroad, and each year, thousands of them come to the US to travel, study or live. For this group of American passport holders living outside of the United States, getting international health insurance when coming to the United States can prove to be surprisingly difficult.
Eligibility for international insurance policies typically hinges on the concept of "home country," which is distinct from your country of citizenship.  Your "home country" is the country in which you have your "true, fixed and permanent home" – so for people not living internationally, their home country is the same as their country of citizenship. But a US citizen with their permanent home and fixed address in Paris, France would be considered their "home country."  International health insurance policies will generally provide coverage outside of your "home country."
So far, so good, you say – as the US citizen living in Paris, who wants insurance for a study abroad in the US, needs coverage while studying outside of their "home country." True enough – but there is a special rule for US citizens. Most international policies – including our Student Secure and Atlas Travel policies – will also exclude the US for any US citizen, in addition to their home country. US citizens are not considered internationals when coming to the United States regardless of the location of their permanent home, and even if you've never lived in the US.
This creates a predicament for US citizens living abroad that want to study or travel in the US, as a student in this situation would not be eligible to purchase most international plans. Even though a US citizen in this case would be a stranger in the US, they would need to apply for domestic insurance, the same as if they had lived in the US all their lives.  They can still get insurance, they just won't qualify for the often better plans, cheaper rates and internationally tailored plans available to non-US citizens. A student in this instance could possibly enroll in their school plan, and if the duration of the stay was long enough, even potentially apply for ACA coverage through the appropriate state exchange.
There are however, a few plan options available that can be considered. One unique option that we offer would be the Bupa Travel plan. While we said most international travel plans do not cover US Citizens in the USA, this plan is one of the exceptions and allows a US citizen to have coverage inside the US, if their home country is elsewhere. A single trip can be purchased up to 12 months in length, but be advised that this special benefit comes at a price. The Bupa Travel plan is a little on the high side in terms of price, but if you are looking for short term travel coverage – one of the best solutions.
Away from travel plans, another option (less than one year), could be a short term domestic health insurance plan. Short term health insurance is not ACA compliant, so you should investigate whether or not, as a US citizen temporarily in the US, you are required to have ACA coverage, and we can help you with that analysis. These plans differ in duration and availability dependent on the state where coverage is needed, so please check all the details to make sure the plan is right for you.
Another option is a worldwide major medical plan, like our Global Medical Plan. The Global Medical plan offers worldwide coverage and is an annual, more long-term, comprehensive plan. This plan can prove as an excellent option for expats and those that travel to multiple destinations, including their home country. For United States citizens, you must be outside the US when the plan becomes effective, and you must reside outside of the U.S. for at least 6 out the next 12 months.
There's a different rule for non-U.S. citizens needing coverage in their country of citizenship. In that case, you can have coverage on an international plan in your country of citizenship, as long as your home country is elsewhere. One example would be for someone with Brazilian citizenship whose home country is Germany, who needs coverage while studying abroad in Brazil. The Student Secure plan or the Atlas Travel plan would work well in this situation as long as the student identifies Germany as their home country, and Brazil as their country of citizenship.
It can get a bit confusing, so if you have questions while trying to figure out whether you are eligible for one of our international plans while studying abroad in the US or elsewhere, please feel free to call, email or chat.