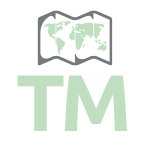 The Atlas Travel plan new updates are live and it has more comprehensive coverage than ever before! If you are planning a trip outside of your home country for vacation or to study abroad, you will want to have international travel medical insurance that can cover you in case the unexpected happens.
New benefits like coverage for injuries while playing soccer have been added. We also increased the coverage limits on benefits like trip interruption, in case you have to go back home unexpectedly, and emergency reunion, in case you are hospitalized and a family member wants to visit you.
The plan updates for 2018 include:
An increase in coverage for the Emergency Reunion, Trip Interruption, Political Evacuation, and Natural Disaster benefits

The urgent care clinic co-pay decreased to $25 USD per visit

Emergency eye exam coverage

Coverage for recreational soccer

Border Entry Protection while on a tourist visa if you are denied entry to the United States.

Individuals 70-79 years old can now choose coverage up to $250,000 USD

A new $5,000 deductible option
This plan is ideal for students studying abroad or short-term visits out of your home country, as you do not need to be a student to qualify. The plan also works for dependents or traveling companions, it will meet the J visa requirements, and can be used during your OPT period!
To obtain a quote or apply:

For a full list of the newly updated benefits of the Atlas Travel plan, please visit our benefits section. You can obtain a quote or apply directly online and instantly get your documents. You may also contact one of our licensed insurance agents with any questions!