When looking for insurance coverage as an international student in the USA, there are often a few options for you to consider. The three most common ones are outlined in our "School health insurance in the US" insurance explained article – but basically it boils down to a school mandated plan offered by your school, a school sponsored plan (also offered by your school), or the option to choose your own plan.
Check our school requirements page to find the plan your school accepts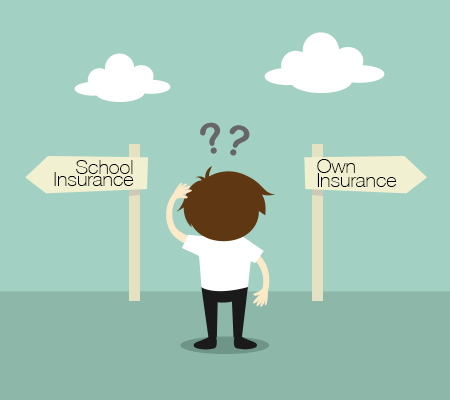 With a school mandated plan, you have no choice but to take your school's insurance plan. It is often included in the cost of your tuition, and you are automatically enrolled into it when you start classes.
With a school sponsored insurance plan, your school might allow you to purchase your own insurance coverage, but that plan will often need to meet certain benefit levels before it will be accepted. This is known as a waiver or compliance form.
With the third option, you have the freedom to choose any insurance plan, and sometimes that plan will need to meet certain levels of coverage.
When you do have the option to purchase your own coverage, you will need to ask yourself, What is the better option for me? and with this blog post we will outline some of your main considerations.