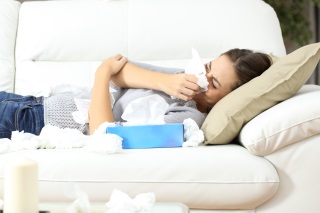 You woke up with a sore throat, you can't seem to pull yourself out of bed and your head is pounding. Although you have a busy day of classes ahead of you, it's starting to happen: you're getting sick. Luckily, you purchased health insurance coverage before you even arrived in the US, which means you can visit the doctor and feel better in no time. However, visiting the doctor in a new country is easier said than done. If you're not sure how to schedule a doctor's appointment in the US, or how to even find a doctor, following these steps can help simplify the process:
It might sound basic, but the very first step is to know what plan you have. Gather your insurance policy documents and insurance ID card as these will state the name of the insurance plan, the insurance carrier, and your insurance ID number. Insurance policy documents are often emailed, so if you didn't print your documents upon purchase or request to receive them through mail, checking your email inbox for this information is a good place to start.
After you have gathered your plan documents, if you're not sure what's covered on your plan- now is the time to check. You can do this by calling the insurance company directly. When calling the insurance company make sure you reference your insurance ID number on your policy documents.
If your plan uses a PPO (Preferred Provider Organization) then you will have a list of "in-network" providers to choose from. This list will include hospitals, urgent care clinics, specialists and family doctors, and can typically be found by visiting the insurance company's website or your insurance agent's website directly. Before you can find a doctor and make an appointment, you must first know what type of provider is appropriate for your situation. Inside the United States minor illnesses and injuries are taken care of by scheduling a doctor's appointment or by visiting a walk-in clinic. The emergency room is only utilized in instances of a true emergency, and will often include an additional fee. HMO (Health Maintenance Organization) plans require that you have one primary care physician that you visit. Unless it's an emergency, this physician will need to issue you a referral if additional treatment is needed.
Learn more about Insurance Provider Networks here
The next step is to call the doctor directly and schedule your appointment. If your plan uses a PPO, when calling the provider, it's important to let them know what network your plan is a part of. For example, if you have the Student Health plan you will want to tell the office that your plan is a part of the First Health Provider Network. The name of the network your plan uses can be found within your plan documents or on your insurance ID card.
Additional Tip: The name of your health insurance plan is not the same as the provider network. Keep in mind that you will need to know the specific network when scheduling your appointment.
Make sure you print and bring your insurance ID card with you to your doctor's appointment. When you arrive at the provider's office show them your insurance ID card when checking in.
Depending on your plan, you may need to pre-authorize treatment with the insurance company in certain instances, like surgery. This can be done at the time of verifying your coverage, or you can ask your provider to pre-authorize coverage prior to the procedure during your visit.
The claim process can vary from one health insurance plan to the next. However, you can find a good guide to help you through the process of submitting an insurance claim here.
If you still don't have a plan, you can purchase any of our plans available to you: