Student Health Insurance in the US
Use this article to help determine what your health insurance requirements as an international student may be and how to effectively evaluate your options.
Student health insurance is a way for students to protect their savings so that they can cover unexpected accidents and illnesses that occur without spending hundreds or thousands of dollars out of pocket.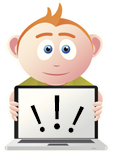 Do I Need Health Insurance?
Unlike many countries around the world, the United States does not have a nationalized healthcare system. In a nutshell, this means that individuals are responsible to either pay for their own treatment out of pocket or purchase private health insurance to help cover the cost of their medical bills.
Many international students are caught off-guard by healthcare costs in the U.S. and don't fully understand the importance of purchasing a good insurance plan for the duration of their studies. International student health insurance is designed to cover the majority of medical costs and often work with a network of doctors who are contracted to charge a discounted rate for medical services, making your overall visit more affordable.
Insurance Requirements for Student Visas
J-1 Visa

As part of the J visa requirements, visiting students, scholars and their dependents are required to purchase and maintain an insurance plan that meets a set list of government requirements.

F-1 Visa

Traditional international students on an F-1 visa do not have a set of government mandated requirements and instead must purchase insurance that meets their school requirements. Depending on the college or university, they may be required to purchase their group insurance plan or have the opportunity to shop around and choose your own.
School Sponsored / Mandated Insurance Plans
As mentioned above, international students on F-1 visas are required to follow the health insurance guidelines set by their school. Depending on the institution, students may be required to enroll in the schools plan or they may have the option of choosing their own coverage.
These are the three most popular insurance situations you may encounter:
1. School Mandated Plan
All international students will be required to enroll and pay for coverage in an insurance plan of the school's choosing. Typically the only way to waive out of a mandated plan is to prove you already have adequate insurance coverage through a spouse's employer or a sponsoring government.
2. School Sponsored Plan
International students have the option to enroll in the school's plan, but also have the option to choose an insurance plan on their own – given that it meets a list of requirements set by the school.
3. No Set Plan
While not a popular option, some schools have no set insurance requirements for their international students and can therefore, choose any insurance plan they want. Read our article " Tips for Evaluating Student Insurance Plans" to help compare coverage.
Evaluating The Options
When evaluating student health insurance plans it's important to find an option that tailors to your particular needs. Everyone has a unique circumstance so it's important to look at your health, activities and wallet to decide which policy is best for you. Listed below are some of the most important considerations to keep in mind while shopping for a student health insurance plan.
Capped benefits

A capped benefit limits the amount your health insurance will pay in a given situation. For example, an insurance policy may have cover mental health, but only $50 a day. Some plans list this cap on the benefit table while others only list these caps in the policy wording. Be sure to read carefully, look for any limits on coverage, and contact a licensed insurance agent if you have any questions.

Exclusions

A list of exclusions is found in every health insurance plan and it is extremely important read each exclusion individually. This list will tell you what is NOT covered – which can even important than the list of benefits in some situations. For more information read our article "Medical Insurance Exclusions to Watch For".

Pre-existing Conditions

To put it simply, a pre-existing condition is any illness or injury you had before your insurance plan started. Some insurance plans exclude pre-existing conditions all together, others have a waiting period, and still others may cover it right away. If your pre-existing condition is not covered then neither are the doctor visits, prescriptions or related treatments.

Maternity

Prenatal, delivery and post-natal care does not come standard on all insurance plans. If you anticipate becoming pregnant, it is important to check if your insurance plan covers maternity and if there is any waiting period that applies. Keep in mind that insurance plans are designed to help protect you financially for future events, so once you become pregnant there are few to no options available to cover the cost.

Organized Sports

If you plan to participate on a sports team as an international student (intercollegiate, intermural, or club) it's important to make sure those injuries would be covered by your plan. Organized sports can be excluded from coverage all together, or may be a capped benefit – meaning you will only have coverage up to an amount lower than the policy maximum on your plan.

Mental Health

It can be difficult to be away from home for so long and many students seek mental health assistance while they are in the U.S. Even if you don't think that you will need it, it's always a good idea to verify ahead of time if mental health is included in your coverage.
If you have questions about student health insurance in the U.S. be sure to contact a licensed insurance agent and read any potential policies in full detail before making a decision. Reading more articles in the Insurance Explained section will also help educate you on common insurance terminology, exclusions, popular myths, and much more about health insurance.
Top 10 Student Insurance Buying Tips
---
Return to our "Insurance Explained" section for more information and help