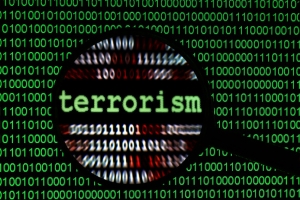 With the recent attacks in Paris, the topic of terrorism has quickly transitioned from the back burner of international news to the front page of newspapers worldwide. While the rest of the world has turned its focus to the perpetrators and the healing process following this malicious act, our team at International Student Insurance wants to make sure you are safe and covered no matter where your travels take you. In today's blog, we are going to discuss the terrorism benefit on many travel plans including what it covers and how travel warnings affect coverage.
Terrorism Coverage 101
Generally speaking, terrorism coverage is a benefit included in many international travel insurance plans, providing protection in the event of an unforeseen terrorist attack. The terrorism benefit is designed to pay for injuries and illnesses that result from acts of terrorism, including necessary hospitalizations, doctor visits, prescriptions, and other medical treatment required for ongoing care.
In order to file a claim under the terrorism benefit, several conditions must be met. To find these conditions, it's important to turn to your Description of Coverage, or Certificate, to see how it's defined on your insurance plan. As an example, points 1-4 below are taken from the Atlas Travel plan's 2015 Description of Coverage.
In order to qualify for terrorism coverage on the Atlas Travel plan, the following conditions must be met:
The Injury or Illness does not result from the use of any biological, chemical, radioactive or nuclear agent, material, device or weapon; and
The Member has no direct or indirect involvement in the Act of Terrorism; and
The Act of Terrorism is not in a country or location where the United States government has issued a travel warning that has been in effect within the 6 months immediately prior to the Member's date of arrival; and
The Member has not failed to depart a country or location within 10 days following the date a warning to leave that country or location is issued by the United States government.
The majority of these points may seem quite straightforward – you won't be covered in the event of a nuclear war and you can't be personally involved in the terrorist attack. But what about points 3 and 4? If you are wondering if you'll be eligible for the terrorism benefit, you will need to review the plan wording closely. Oftentimes the terrorism benefit is removed if a travel warning has been in place as early as 6 months before your date of departure.
To determine if this will affect you, you will need to know what travel warnings are and how you can find out if there is a travel warning in your destination country.
Travel Warnings 101
Travel warnings in the US are issued by the Department of State, Bureau of Consular Affairs to warn travelers about the risks of traveling to certain areas where there is unrest or explicit danger to travelers. These travel warnings remain in place until the situation improves, and depending on the country, some of these warning have been in effect for many years. These travel advisories can be issued for a variety of reasons, including ongoing and intense crimes, violence, unstable governments, terrorist attacks, or civil war. Here's how travel warnings can affect your benefits:
What if there is a travel warning before I arrive?
Your international insurance company monitors travel warnings, and in many cases, once a travel warning has been issued within the past 6 months of your plan's effective date, the terrorism benefit will be considered null and void.
What if there is a travel warning and I'm already in my destination country?
In the unforeseen event that a travel warning is issued for your current location after you've arrived, your insurance plans will still provide terrorism coverage unless you unreasonably fail or refuse to follow the travel warning issued. If you choose to voluntarily stay in that given area, it's likely that the terrorism benefit will be removed.
If you are unsure about your coverage, be sure to review your policy wording or contact your insurance carrier to verify how coverage may be affected.
Where Can I Find Travel Warnings?
It's important to keep up to date with the travel warnings well before your flight leaves and throughout your trip to ensure that your safe. While local and national media channels are a great way to keep up with the local news, one of the best ways to keep up is to enroll in the STEP program through the Department of State. This free service allows US citizens and nationals to get important up to date information on safety concerns by local Consulates and Embassies.
In the event that an act of terrorism has occurred, your insurance company will typically reach out to you directly or post relevant information on the attack on their company website, or other online portal, such as a Student Zone.
Terrorism coverage can be seen as an additional and unnecessary benefit hidden near the bottom of a table of benefits – but just as Paris didn't see an attack coming, terrorism is rarely predictable. If you have any questions about how a terrorist attack could affect your travel insurance plan or if you are looking to purchase a plan with terrorism coverage, contact a licensed health insurance agent for help.