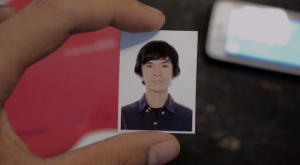 It was a very close call, but after much deliberation the winners of the 2015 InternationalStudent.com Travel Video Contest have been announced!

With so many fantastic submissions from both current and aspiring international students from around the globe, the Contests 10th anniversary was an overwhelming success. After narrowing the competition down to just 14 Finalists, an elite team of judges ranked each video based on its originality, creativity, and overall quality to choose the Contest winners.
Now what were these students competing for, you may ask? Besides world-wide fame of course, InternationalStudent.com provides nearly $6,000 in prizes and the overall winner also receives their own blog to document their international adventures.
And now, the moment you've been waiting for!
A big round of applause and a huge congratulations to Amar Chaniago, the first place winner of the 2015 Travel Video Contest! His submission, "My Second Chance at Life" tells the inspiring story of a young student whose life was changed forever by an automobile accident. Instead of losing faith he chose to make the most out of his second chance at life and spend a large portion of his time traveling the world. Along with his well earned $4,000 prize, Amar will also be given his very own blog on InternationalStudent.com to document his travels, thoughts and experiences abroad.
Bringing home the second place prize of $500 is Michelle Leclercq for her inspiring video, "Place Yourself Where You Want to Be." Bravely choosing to leave her home country behind in pursuit of her true passion, Michelle toured the United States with little more than an acoustic guitar, soaking in the sights and sounds of an unfamiliar culture.
The third place winner and a big congratulation goes to Léa Kriger-Bécourt for her video "The Missing Piece." As one of the more creative submissions of this year's Contest, Léa's video was comprised of hand-drawn pictures on a jigsaw puzzle, perfectly illustrating her interests, goals, and future endeavors. Her appropriately titled film has won Léa a prize of $250!
Last but certainly not least is the Viewer's Choice award winner, Murtaza Ibrahimi. Earning $1,000 to put towards his education, "Flowers of Success" tells a story of passion and pure dedication to the country of Afghanistan. This year's fan favorite, Murtaza hopes to better the lives of his fellow citizens through the power of music and continues to work diligently to improve his own life and the life of those around him.
We would like to wish a big thank you to everyone who participated in our Contest, and to each of the winners! Remember the Contest will be back next year, so keep a look out on InternationalStudent.com for next year's Contest details and deadlines.