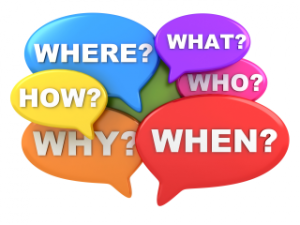 Applying for a F1 student visa to study in the United States can be a long and tedious process. Once you finally make it to the interview at the US consulate, you'll want to be ready to tackle any questions that are thrown at you so that there is no doubt that you are a qualified candidate to study in the States. Here is a list of the top 5 F1 visa interview questions that you can expect.
"Why are you going to the US to study?" This and similar questions regarding your plans to pursue higher education outside of your home country can be expected. You'll need a good reason why an education in the US is better for you than an education back home and why you prefer to study instead of joining the workforce.
"What university will you attend and why?" Your choice of university says a lot about you as a person and student. Acceptance into multiple, reputable universities and your comparisons among them can shed light on your ambition and future goals.
"What are your GPA, GRE, GMAT, SAT, TOEFL, and IELTS scores?" Not surprisingly, you will need to prove your academic capability. Being a successful student at home does not necessarily mean that you will be successful at an US university. Study abroad experience is something to mention, as well as strong written and spoken English.
"How do you plan to pay for your educational and living expenses?" Arguably the most important aspect of your interview is proving that you can afford to study abroad. Be prepared to give details about your income, your sponsor's income, and your plan to budget for things like room and board, food, insurance, transportation, etc., as well as your tuition and fees.
"Do you plan to return to your home country after your program is completed?" F1 visas are only granted to those that have ties to their home country that will ensure that they will return there after their studies are over.
Although these are popular F1 visa interview questions, there is no way of knowing what questions your interviewer will ask of you. Being confident and prepared is the key! For more information about the F1 visa, please check out our F1 Visa Insurance section for more details.