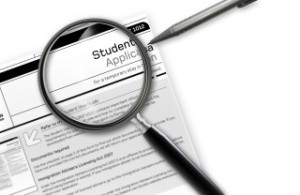 All international students know the stressful feeling of applying for and interviewing for an F1 student visa. Many students prepare for months, only to be denied their visa. The truth of the matter is that on paper, you might meet every qualification, but if you don't have the right answers for your interviewer and be able to say them with substance and sincerity, you will not succeed. Here is a list of 10 things not to do during your interview:
1. Don't show up
You are required to schedule and attend your interview before you can be granted an F1 visa.
2. Don't bring all of the documents and receipts that are required
You must bring the following documents with you to your interview:
a valid passport
a Nonimmigrant Visa Application, Form DS-160
an application fee payment receipt
a passport photo
a Certificate of Eligibility for Nonimmigrant (F-1) Student Status (Form 1-20)
3. Be vague about your study plans and goals
Your interviewer will ask questions regarding your study plans. Does your major have to do with your previous studies or work from your home country? Make sure you can explain your goals to the consular officer.
4. Choose a university at random
To be granted an F1 visa, your choice of university must be carefully calculated. You must consider the caliber of the program you will enter as well as your living arrangements, and be able to prove your preparedness.
5. Underplay your academic capability
Can you be successful in a US university? Additional documents may be requested to prove your eligibility for the F-1 student visa, including academic transcripts, diplomas, degrees, or certificates. Test scores such as the TOEFL, SAT, GRE, or GMAT may also be requested.
6. Don't have a solid plan to finance your studies.
The most important factor determining your eligibility for the F1 visa is your ability to finance your entire program of study, including tuition and fees, room and board, transportation, travel, health insurance, and all other relevant expenses.
7. Have no plans to return to your home country after graduation
The F1 visa is granted to students who have strong ties to their home country that will lead to their return to their home country after their studies are complete. This could include family, property, or even a job offer.
8. Lie during the interview
If, for any reason, your interviewer believes that you are being dishonest, you can be denied your F1 student visa.
9. Do not consider cultural differences
You must demonstrate cultural sensitivity and the ability to adapt and live in a different culture than your own. You must be open to new experiences.
10. Be nervous
If you are well-prepared for your interview, there is no need to be nervous during your interview. Make sure you have all of the required materials so that you can answer all of your interview questions with confidence.
Now that you know what not to do, it is time to start preparing for what you should do! Be sure to check out all of our F1 Student Visa articles too for more guidance regarding your F1 student visa.
Please note: We don't provide any guidance or advice on how to apply for a student visa or what to do if rejected, we can only help you with your health insurance needs while in the US.