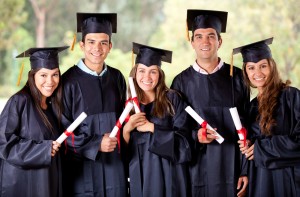 International students in the United States know that finding a health insurance plan that will meet country requirements along with school requirements is not an easy task. It takes time and preparation to find a plan that will not only meet necessary coverage requirements but that fit into a student budget as well. When an international student graduates, something they will need to look into is if they are still eligible for their international student insurance plan. Insurance plans lay out eligibility details that individuals need to meet when buying that specific plan. As life situations change, so will the ability to meet the eligibility requirements of certain plans.
Those who are recent international student graduates and have an international student insurance plan will need to check if they are still eligible. Some plans make certain exceptions for those who have recently graduated, depending on their visa status or if they are in Optical Practical Training (OPT) status, other plans do not. Graduates on plans that require a full-time student status will need to begin the hunt for a new plan.
Individuals who are looking for insurance for recent international graduates have three popular plan options to choose from: the Student Secure plan, the Atlas Travel plan and the Global Medical plan. The plan that will be best suited for the individual will depend on their situation and how long they plan on staying inside the US. Here is a guide for those looking for insurance for recent international graduates:
Less than one year:
Recent graduates who plan on staying inside the US for 364 days or less are able to purchase the Atlas Travel plan. This plan will cover illnesses and injuries and offers graduates the flexibility to choose their coverage amount and deductible.
Less than four years:
The Student Secure plan is an option for insurance for recent international graduates who will be on OPT and still have a valid F-1 visa. Additionally, those who plan on continuing their education in graduate school at a college or university are usually eligible as well. This plan comes in three levels: Smart, Budget and Select and provides coverage for doctor's visits, hospitalization, repatriation of remains, emergency medical evacuation and more.
Longer than four years:
International students and recent graduates looking for a plan that will last them throughout the years are able to apply for the Global Medical plan. This plan is medically underwritten and provides comprehensive coverage to those who need it.
Recent graduates who would like more information on these plans or assisting picking one out, please contact one of our licensed agents.
*Happy group of students in their graduation smile photo courtesy of shutterstock