If you are studying abroad, you will likely also do a lot of traveling to different cities and neighboring countries. With planning your excursions and studying for you classes, the last thing you may think about is keeping your bed free of bed bugs! However, with recent news about outbreaks of bed bugs, being prepared can help you avoid suffering from the torture of a bed bug infestation. Here are some things you can do to avoid bed bugs while traveling.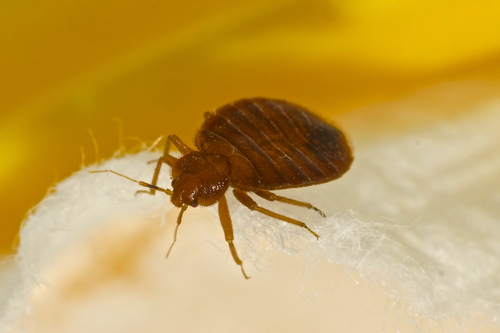 Before you leave home and decide where you will be staying, look for reviews about your hotel or hostel. You can look for reviews online by doing a search on Google or on travel websites such as Tripadvisor.com. If someone encounters bed bugs, they will most likely leave a comment online. Remember the bed bugs can infest a place by being carried in inadvertently not necessary because a place is dirty, so a five star hotel can guarantee a bed bug free place anymore than a hostel.
Once you have arrived, check your room for signs of infestation. Bed bugs are about 1-7 millimeters long, reddish brown, flattened oval shaped and wingless. When you are in the room, look around the bed area, check under the sheets, pillowcases bed frame and the headboard. Remember that they like to hide in any nooks and crannies located near their food source (you!).
Even if you search, it is impossible to be 100% sure that there are no bed bugs. To reduce your chance of picking up these little critters even further, avoid putting your suitcase on the bed, or on any carpeted floor in your room. Instead, put your suitcase on a luggage stand or in the bathroom where there are fewer places for the bugs to hide.
If you think there is an infestation, report it to the hotel staff and leave! Stay at another hotel if possible. If changing hotels is not an option, ask for another room as far away from the infested room as possible since the bugs can easily move between adjacent rooms.
If you think you encountered bed bugs during your trip, don't bring the problem back with you! Make sure to put your belonging into plastic bags so that the bugs can't spread to other places. Wash and dry all your cloths using the highest temperatures to kill any bugs and have all other non-washable items treated.
By taking these precautions to avoid bed bugs while traveling, you can help keep your dream trip from becoming a blood-sucking nightmare.