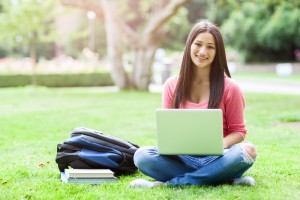 The United States and Mexico share a border that spans almost 2,000 miles. With this much land touching it can only be expected that students will want to explore their neighboring land. The number of Mexican international students studying in the United States increased by three percent last year in comparison to the previous year, according to the open doors report. The 2010/11 academic year brought in 13,713 students from Mexico, the majority of those being undergraduate students (59.5 percent).
International students from Mexico will need to meet the F-1 visa requirements. Those requirements include the following:
Acceptance at a school
Sufficient funds to pursue the desired course of study
Preparation for the course of study
Intent to leave the US after studies are complete
Federal requirements are not the only requirements that international students should be aware of. Colleges and universities also often have certain stipulations that international students must follow. For example, although individuals with an F-1 visa are not federally required to have health insurance, many schools do have an insurance requirement that international students will need to meet. The requirement of insurance for international students from Mexico will vary greatly depending on the institution. Some institutions have an insurance plan through the school that students must purchase; however, some schools allow their students to waive out of this plan as long as the alternate plan can meet certain coverage requirements laid out by the school. Other institutions simply leave students on their own to find an adequate student health insurance plan.
Individuals searching for insurance for international students from Mexico, whether to waive out of a school plan or to simply ensure they have the coverage they need while abroad, one popular plan option is the Student Secure plan. This plan gives eligible Mexican international students coverage inside the US and around the world.
The Student Secure plan allows international students to choose from three different levels: smart, budget and select. This lets students pick the level that has the coverage they need or are required to purchase.
If you would like more information on insurance for international students from Mexico please contact one of our licensed agents today.
*College student sitting on grass photo courtesy of Shutterstock