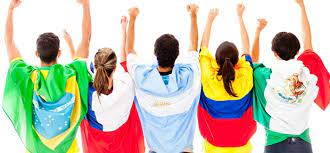 Every year between September 15 and October 15, Hispanic Heritage month is observed in the United States. The Hispanic Heritage month celebrates traditions, cultures, and contributions from Hispanic and Latin American countries. Let's dive into a bit of a history lesson as to the origins of this month and the importance of the celebration.
The Origins
In the 1960's, when the civil rights movement in the US was at its peak, Congress passed a legislation recognizing the Hispanic Heritage week. The dates were chosen as the kickoff coincided with several Independence Day celebrations from many Latin American nations. September 15 marks the Independence Day of countries like Costa Rica, El Salvador, Nicaragua, and Guatemala. This is followed by Mexico's independence day (September 16) and Chile's independence day (September 18).
Fast forward to the 80's, former President Reagan signed into law the extension of the original legislation to a month. The Hispanic Heritage Month would now wrap up with Dia de la Raza (day of the race) or Indigenous People's day (known in the US as Columbus Day in some states).
The Significance
As an international student, you know that when traveling to a different country, it's important to immerse yourself in the culture of said country. That being said, the United States has long been a mix of many cultures and races, sometimes being referred to as a "melting pot" for the richness of diversity that the country offers. Additionally, according to the latest census date, the U.S. Hispanic population has increased almost 23% in the last 10 years and they have played a significant role in the growth of the population over the last decade.
Latin America is made up of 33 countries and each of them have different customs and traditions that have been brought to the United States over the years.

Did you know? "Hispanic" and "Latino/a/x" are often used interchangeably. However, they represent two different things:
Hispanic refers to a person who is from or is a descendent of someone who is from, a Spanish-speaking country
Latino/a or Latinx refers to a person who is from or is a descendent of someone who is from a country in Latin America
How can you be part of the celebration?
Hispanics and Latinos/as/x are well known for our vibrant culture and mouth watering gastronomy. We encourage you to explore the celebrations by grabbing a bite at a Latin American restaurant, visiting a museum, or partaking (responsibly and per CDC guidelines) in the celebrations near you.
Happy Hispanic Heritage Month!