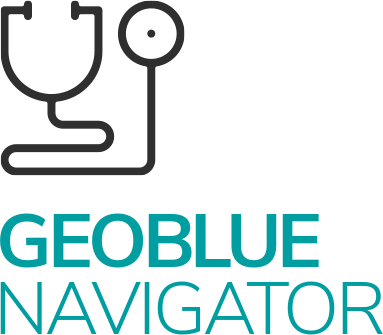 The Navigator plan is a great insurance plan option for those who want a policy with comprehensive coverage while outside of their home country. With benefits included for preventive and primary care, this plan is designed to cover you for as little as 3 months up to one year. You can also renew this plan annually. This plan offers concierge-level medical assistance and direct payment to any doctor, hospital, or clinic in the Blue Cross Blue Shield network in the US or in their extensive, yet carefully selected provider network outside the U.S.

The GeoBlue Navigator plan has an unlimited annual maximum outside and inside the United States. Additionally, the Navigator allows you to customize specific aspects so that you can get the exact plan you need. For one, you can choose your deductible from $0 to $5,000 which sets your coinsurance maximum. With a $0 deductible, your coinsurance maximum is only $1,000! Along with coverage for new eligible injuries and illnesses that occur after the plan starts, this policy has coverage for 8 primary care office visits, preventive care for children and adults, and unlimited telemedicine visits. Keeping the needs of international travelers and students in mind, this plan also provides coverage for emergency medical evacuation and repatriation in amounts that meet and exceed most visa requirements. You can read even more about the benefits of this plan by visiting our Navigator Benefits page.
Coverage for COVID-19 is included in this plan, just like any other eligible illness. If you have symptoms and need to be tested for COVID-19, this plan can cover testing as well as subsequent treatment. For more information on signs and symptoms of COVID-19 please visit our Coronavirus Information page.

This policy is medically underwritten, so you would have to answer a series of medical history and lifestyle questions when you apply for coverage. Based on your responses to these questions, the insurer can decide (1) to rider the policy to exclude certain conditions, (2) to increase the amount of premium required for the coverage, or (3) to deny coverage entirely. You will be contacted for approval prior to the insurer increasing the premium, and if riders are added to your plan, you'll have the option to cancel within 10 days for a full refund.

To start your personalized quote, or to apply for coverage, click here.

If you have questions about the plan, or would like to speak directly with one of our licensed customer service representatives, please contact us and we would be happy to assist you.

Toll Free in the US: (877) 758-4391
Direct: +1 (904) 758-4391
Email: info@internationalstudentinsurance.com