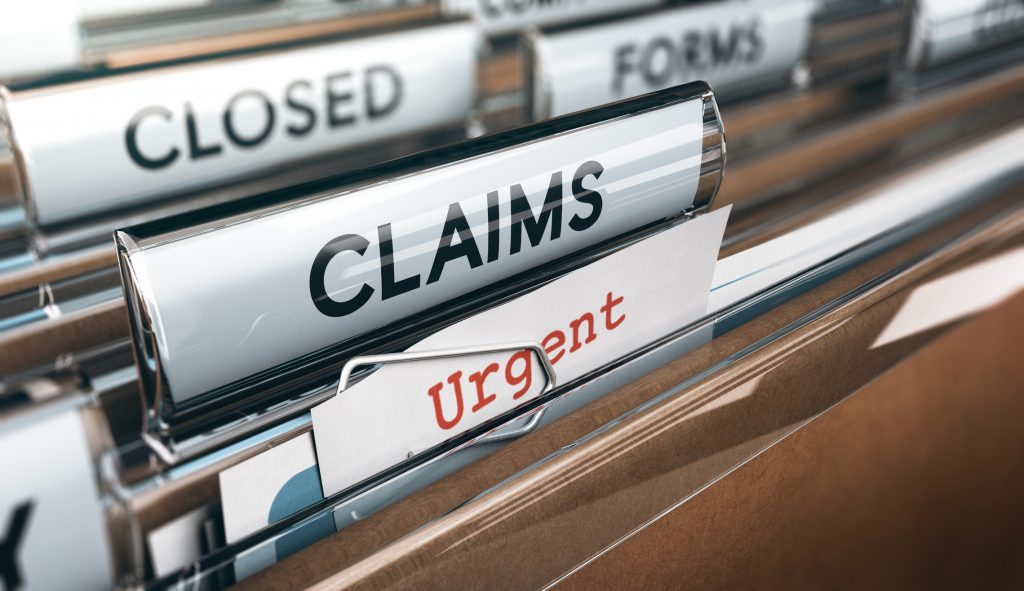 You've just been to the doctor…so now what? You showed a copy of your ID card at the time of treatment, and the doctor's office didn't make you pay anything out of pocket. You may think that you are all set and need to take no further action, but it's important to make sure that you file a claim after your visit to ensure your claims are processed and paid to the provider as quickly as possible! Below, we will detail the steps you should take to file your claim if you have a Student Health Advantage or Patriot Travel plan through International Medical Group (IMG) and how you can check to make sure your claims are being processed in a timely manner.  
Step 1 – Show Your ID Card when Seeking Treatment
When seeking treatment in the United States, you will want to try to visit a doctor that is in-network. By going in-network, the provider should be able to direct bill the insurance company, so you won't have to pay up front at the time of treatment. You'll simply need to provide the doctor's office with your insurance ID card, and they should be able to send the bill directly to IMG for processing. 
Tip: These itemized bills are generally known as a HCFA or UB04 form, so you can request this information specifically from your provider after seeking treatment!
If you go to an out-of-network provider, or seek treatment outside of the United States, even if you provide the doctor's office with a copy of your insurance ID card, they still may require that you pay for the services up front. If this happens, you'll want to make sure to keep the receipts showing that you paid out of pocket and also request an itemized bill from the provider. This itemized bill will show the cost of services rendered, as well as special diagnostic codes that the insurance company will need to process your claim. It is also a good idea to request the doctor's notes or medical records from your visit so you can submit this with your claim. 
If you are prescribed any medication by your doctor, you will have to pay for the prescription in full at the pharmacy and then submit the receipts to be reimbursed later. Make sure to keep the receipt showing that you paid for the prescription, as well as the Rx label showing the name and dosage of the medication, so you can submit this with your claim. 
Step 2 – Complete the Claim Form
Next, you will need to complete a claim form with more details about why you went to the doctor so the insurance company can determine if your visit is an eligible, covered expense. It is very important to complete this form in full, with as many details as possible. This form is needed whether you go in-network or out-of-network, and a new claim form needs to be completed once per injury or illness. 
If your visit to the doctor was the result of an accident, you'll also want to make sure to complete the general accident questionnaire form. This form will detail more information about the accident that occurred. If you have any supporting documentation from your accident, like a police report, you'll also want to submit this to IMG for review. 
Step 3 – Submit Your Documents to IMG for Review 
Once you've completed the claim form and accident questionnaire (if applicable), you'll want to submit these documents, along with any itemized bills and receipts, to IMG for processing. You can submit these forms via email, fax, mail, or through your online MyIMG portal. 
The insurance company may also need a copy of your passport, and if you are a student, a copy of your visa and student status, so it's best to include all of these documents when you are submitting your claim to make sure IMG has everything they need on file to get your claim processed. 
Tip: With both the Student Health Advantage and Patriot Travel plans, you have 180 days from the date you go to the doctor to submit a claim for review. If you submit your claim after 180 days, IMG will not cover your expenses, so it is important to submit your documents as quickly as possible after seeking treatment to make sure your claim will be processed. 
Step 4 – Follow Up 
It generally takes 30 business days from the time all necessary documents are received for a claim to be reviewed and processed. It is your responsibility to make sure your claims are processed, so we suggest checking on the status of your claim periodically by contacting IMG directly. 
You can also check on the status of your claim through your online MyIMG account. We recommend creating your online MyIMG account upon purchasing your plan or when submitting your claim, as this is a great resource for submitting and checking on the status of your claims. 
Tip: If you have created your MyIMG account, you will receive an email notification letting you know when there is an update about your claim. 
Step 5 – Explanation of Benefits Review 
Once your claim is processed, an Explanation of Benefits (also known as an EOB) showing how your claim was processed will be sent out via mail to you directly and will also be available through your online MyIMG account. 
Sometimes, when a claim is processed, it is determined by the claims team that more information is needed to make a determination about your claim. This could be a missing claims form or accident questionnaire that wasn't submitted, or even medical records from your provider detailing more about your condition. If more information is needed, this will be indicated on your EOB, and it is your responsibility to make sure that this information is submitted to IMG so that your claim can be finalized. 
If the claim is fully processed, the EOB will show exactly how the claim was paid and if there is any patient responsibility that you need to pay as well. You may have an outstanding balance from a deductible, co-pay, or an uncovered portion of your bill that you will need to pay to the provider directly. If you paid out of pocket and need to be reimbursed, payment will generally be sent via check, but you can also opt to have this sent via wire transfer to your bank account. 
If you have any questions on how to file your claim or need help understanding how your claim was processed, you can contact our team of licensed customer service representatives who would be happy to help!