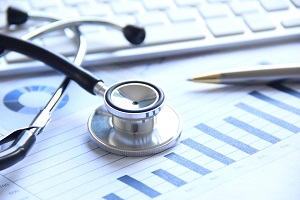 What is Major Medical insurance? Our Major Medical Insurance plan is a long-term health insurance option that provides comprehensive coverage for international students, travelers, OPT and dependents. The plan comes in 5 levels – Bronze, Silver, Gold, Gold Plus and Platinum levels. Each level provides varying coverage amounts to meet your individual needs. The plan is medically underwritten and annually renewable, with monthly, quarterly, semi-annual and annual payment options.
Who Should Consider Major Medical Insurance?
Even though the Major Medical plan provides excellent coverage, this plan may not necessarily be for everyone. This is an annual plan in order to provide long-term coverage. If you need coverage for less than a year, we have other great plan options that you may learn about. The Major Medical plan is a great choice for those who are planning to start a family because maternity is covered on the Platinum level. Also, if you require more comprehensive coverage due to a pre-existing condition, our recent updates have made this plan an excellent option while you are traveling or studying abroad.
Updates for Prospective Members
For those of you who are currently exploring our comprehensive Major Medical Insurance plan, we have some exciting updates to share with you! Not only has our Major Medical plan been enhanced, providing even more extensive coverage, it has also added some brand-new benefits including:
United HealthCare Network (one of the U.S. largest PPO networks)
Immediate coverage for pre-existing conditions (Silver+ levels upon approval)
Podiatry Care (Gold+ levels)
Non-Emergency Dental
No additional Emergency Room deductible charge (outside the U.S.)
Quickfacts
The updates only apply to those purchase the policy after January 1, 2018. For policies that existed prior to this date, these changes will not apply.
Medically underwritten means that the application requires you to answer a series of questions about your medical history. Underwriting will review your application once it is complete. You will receive a decision as to whether to accept the application as-is, or with modifications, or deny it entirely within 3-7 business days.
If your plan begins in 2018, the Major Medical plan will begin implementing automatic renewals. This is a convenient way to allow you to maintain continuous coverage while you are abroad. You will also receive a confirmation email 45 days in advance prior to your re-enrollment.
There is now a 9% annual renewal increase that is no longer based on age or length of coverage.
To view more commonly asked questions, be sure to take a look at our FAQ pages!
Our International Major Medical Insurance plan provides great comprehensive coverage. The Major Medical plan can certainly be a bit complicated to understand. However, we are always happy to assist with any concerns you may have. If you have any questions regarding this plan and the different coverage options, please do not hesitate to contact us for more information.