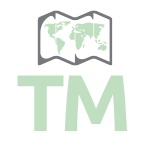 Good news! Our Travel Medical Insurance plan has been updated and upgraded for 2017. The enhancements to the product include:
New $2,000,000 policy maximum option
Addition of chiropractor care to physical therapy benefit – $50/day
Waive $50 Urgent Care Facility co-pay for those purchasing a $0 deductible plan
Vantage America drug discount card for policies with U.S. as a destination
No changes in rates!
The new plan changes went live on April 1st, and you can purchase and quote online to see the new options.
About the Travel Medical Insurance Plan
Available from 5 days up to 364 days for those traveling to the USA and for US Citizens, and for up to 365 days (with renewability up to 3 years) for those non-US Citizens who are not traveling to the USA. It covers a range of benefits including hospitalisation, doctors visits, prescription medications, emergency evacuation, repatriation, emergency reunion and more. You can find a full list of benefits available on our website.
The plan is ideal for students, and non-students who are looking for short to medium term travel medical insurance coverage covering a range of benefits. It is also an excellent plan for families, or dependents, and when both parents are insured on the plan you can include 2 children 9 and under for free!
If you have any questions the plan, or would like to receive a free quote – please do not hesitate to contact our team.