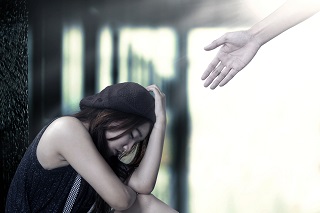 Imagine waking up one day and not knowing why you feel tired even after a good night sleep. Suddenly, simple tasks like showering, getting ready for classes, or leaving your room seem to require an incredible amount of strength. This could be signs of a mental health condition. As an international student, many factors can affect your mental health. Not only are you exposed to a completely different culture and you are far away from home, but you also have to be mindful of your studies.
In the United States, mental health conditions have become an important health issue for society. According to the National Institute of Mental Health, 1 in 5 adults in the US experiences mental health illnesses. Unfortunately, in many other countries, mental health is very much tabooed and professional help may be limited. In some countries, seeking mental health assistance means embarrassing your family or even breaking up your personal relationships.
If you are scared to talk about your mental health issues, it is important to know that you are not alone in this journey. Mental health conditions are real ailments. There are many resources out there to assists you and treat any mental health illnesses. With this article we have 4 tips to help you prepare for the mental health conversation and what will come next.
Do some research
Ask yourself, "how am I feeling today?". It may sound silly, but this question can give you an overview on your mental health. If you notice changes in your everyday routine like lack of sleep, loss of appetite, or loss of interest on things you loved to do before, it is time to have an honest conversation about your mental health. Read about mental health and familiarize yourself with terms like depression, anxiety, and cultural shock. Don't try to self-diagnose, instead do try to educate yourself about mental health. This will make the next step easier.
Find a person you trust
Mental illness can be a hard subject to approach for anyone. Nevertheless, sharing how you feel is a great step in the right direction. This will help you feel like some of the weight is lifted off your shoulders. Choose a family member, friend, or counselor and tell them how you feel privately. Remember, school counseling services are safe places, and anything you tell a counselor is private and protected by privacy laws in the United States.
Check your campus resources
Many schools in the US offer counselling services for their students, and they are often free or offered at a low-cost. This is a great place to start if you don't know where to go or who to contact. You can also go to your student health center and talk to a primary care physician about how you are feeling. They can recommend places off campus like psychologists or psychiatrists offices that could aid you during this time.
You are not alone!
As lonely as you may be feeling, it's important to remember that a lot of students struggle during college. With the stress of classes and being away from home, it is okay not to feel well. Therefore, you will have to advocate for yourself because only you know how you feel. There are many resources like the National Suicide Prevention Lifeline. You can contact them at 1.800.2738255 and you can remain anonymous and talk to someone completely for free. In addition, you can join support groups on campus to help you with the difficulties of being in a different country.
The key here is to not give up on yourself. There are many people willing to help you and resources that you can use privately. Regardless of whether you have a mental health or substance use condition, you can overcome these issues and be successful in school. If you'd like to learn more about mental health, please visit our insurance explained section on mental health.