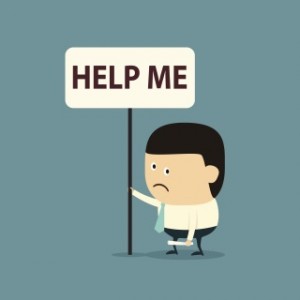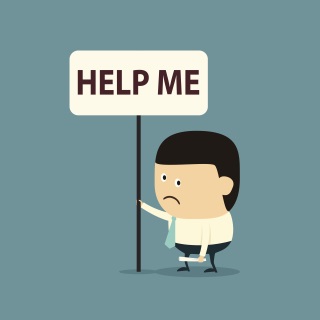 No matter where your studies or travels take you, a good insurance plan can only be evaluated by the way they process and pay claims. For the overwhelming majority of people, the sophisticated claims payment and management systems set up by international insurers work very smoothly.
However, what if it isn't as smooth as you had hoped? What if you went to the hospital, and now you are receiving threatening collection letters? Or, what if the claim process did go smoothly, but your claims were denied – and you wholeheartedly disagree? It's important to realize that there are steps you can take to make sure that these issues get resolved, quickly and correctly.
Here are the top 5 claims complaints by international students, and how you can resolve them:
You've submitted your claim but you haven't heard back
There are many reasons why you may not have heard back – the most common one is that the claim was never submitted! The first step would be to contact your doctor or clinic and make sure they have filed the claim and that they have the correct insurance information on file. If you did not bring your ID card with you at the time of treatment, they might not know where to file the claim. In cases like these, we recommend that you give them your policy number, insurance address (which will appear on your ID card), and you can also fax the provider a copy of your ID card. Sometimes, you may need the file the claim yourself.
Next, call the number on your ID card to get in touch with the insurance company and confirm receipt of the claim. Ask if they are missing anything, and make sure that they have your correct contact information. Many times insurance companies will need a Claimant Statement (also known as a Claims Form or Proof of Loss Form) before they process any claims, so be sure to send this in so that there is no delay.
Are you not a big fan of the phone, and prefer to do the whole thing online? Many insurance companies now have online claims management systems where you can track the status of your claim at any time throughout the day. These tracking tools can often tell you what the status is of your claim, what is missing, and oftentimes can let you know what was paid. These tools have been designed to make the process easier and more efficient, so we strongly recommend using these tools if it's available through your carrier.
TIP: To speed up the process, we recommend submitting all claims electronically. This makes sure that they get the documents right away, that you have a copy of the claim, and that there is a time stamp on when the claim was submitted.
Your claim has been processing for more than 30 days
Typically claims take about 30 business days to be processed, but often much sooner than that. If you still haven't heard back after 30 days, call your insurance company and verify the status of your claim. There can be many reasons why your claim is taking so long to process, for example they could be waiting for a completed Claim Form or medical records from your doctor/hospital. There are many reasons why a claim could be taking longer than normal, so be sure to check the online claims tracking system or give the insurance company a call to see what the hold up is.
I don't understand any of the claims information
Once your claim has been processed, you will receive an Explanation of Benefits (also known as an EOB) in the mail detailing what was covered and what wasn't covered. While this may be confusing at first, take a moment to look it over. You'll see on this form the Patient Responsibility – usually in bold – and this is how much you will need to pay directly to your doctor or hospital. There may be many reasons why you need to pay your provider, two of the most common reasons is that there is an out of pocket on your plan (such as a deductible, copay or coinsurance) or the condition was excluded. Reasons why something wasn't covered typically appears as a number, which will then be a clarification of why it was not covered.
You are getting payment overdue notices or collection letters
If you have left a claim unpaid, or have not followed up to make sure the claim has been closed and paid, then you might get an overdue payment notice. Don't ignore it as it will not go away, but instead the best course of action is to be proactive!
First, call your provider (i.e., doctor, hospital, clinic) and let them know that the insurance company is processing the claim. Make sure that they've submitted the documents to the insurance company, and confirm that they have the correct information on file for you (the spelling of your name, policy number, and date of birth). Next, confirm that they have the correct insurance company information, including the insurance company's address and phone number.
If all of that checks out, then you will want to review your claim through the online claims tracking system or contact your insurance company to confirm if they have the claim on file, when the claim was received, and if there is any other information missing to finalize payment. Finally, see if you can get a timeline on when they expect to pay the provider. You will also find out if you have any outstanding payments due (such as your deductible, copay, coinsurance, or excluded benefits).
After, this may require you to call your provider back and let them know if any information is missing. You may want to also let them know the time frame in which the insurance company expects payment to go out. If you have any out of pocket due you will want to make the payment at this time.

Your claim has been denied, but you disagree!
If you are not happy with a claims decision, and feel it has been denied in error – the good news is that all insurance plans allow you to appeal your claims. For most carriers, this only requires an email to the claims team requesting a re-review, or in some cases your insurance company may require you to complete a special form. Along with your appeal, you should provide as much information to support your appeal as possible, this could include things like doctors records, notes, and really anything that shows you do not agree with the original denial. The appeal will typically take around 30 days to process, and then you will receive a letter from your insurance company explaining the result of the appeal.
TIP: Appeals are only allowed within a certain time frame from the initial denial, so don't wait and do this right away.
We hope this has provided you with some insight into your claims worries, if you would like to know more about how to properly file a claim to minimize any issues, check out our article for a step-by-step guide on submitting an insurance claim.