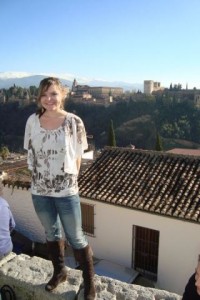 What insurance is required for me in Spain?
Looking for insurance for studying abroad in Spain or traveling to Spain? Good job thinking ahead! Spain is a part of the Schengen region and insurance is required to enter the country.
There is a chance that citizens of some countries have a reciprocal agreement with Spain that determines the amount of coverage you must have in order to enter. However, most people will want to make sure they at least meet the requirements of the Schengen visa. These requirements are:
€30,000 policy maximum
Coverage for Emergency Medical Evacuation
Coverage for Repatriation
Citizens of the European Union or the European Economic Area or Switzerland are usually covered by their European Health Insurance Card for most medical care in public hospitals. The card, however, will not cover you for prescription medication and some other non-emergencies.
Which insurance plans will meet my needs in Spain?
Although your insurance needs may differ depending on where you're from, there are a couple plans that meet the needs of most people going to Spain. First, the Europe Travel plan is a great option, offering payment in British pounds, Euros, or American dollars. You can renew your plan for up to 3 years.
The Travel Medical plan is excellent for short-term study abroad students and travelers visiting Spain for one year or less. It covers some extreme sports, offers a $0 deductible, and up to $1,000,000 in coverage.
If you're staying in Spain for a year or more and will be a full-time international student, you are also eligible for the International Student Insurance plan, which is designed especially for international students. It will cover your for organized sports, maternity, mental health, and is annually renewable.
For more information about health insurance in Spain and appropriate insurance plans, check out our Spain International Student Insurance page.