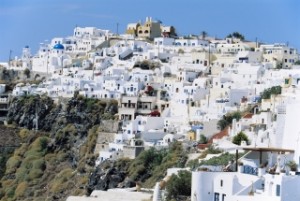 Are you planning to study in Greece? If so, you will want to make sure you've got your Greek international student insurance plan in place before you go. That's because even though they have nationalized health care, international students will not have coverage under this system.
What type of insurance works best for Greece?
The best type of insurance plan will depend on your personal situation. Here are some questions to ask yourself to narrow down your choices:
How long will I be studying in Greece?
What type of medical conditions am I trying to protect against?
Does my current insurance cover me overseas?
These three questions will help to determine which plan will work best. Our most popular insurance plan for Greece is the Euro Travel plan as it covers you for accidents and illnesses that could occur during your travels. This plan will even cover if you travel to other countries throughout Europe.
How do international student insurance plans work?
With our Greek international student insurance plans, you will have access to 24 hour travel assistance which can help you locate a provider anytime of the day. You will get your documents emailed to you immediately which include your ID card that you can present to your provider. Don't speak Greek? You don't need to! Our travel assistance can get an interpreter on the line to help you get the medical treatment you need.
Need proof of insurance?
Our insurance plans provide immediate documents right away, allowing you to present proof of coverage – even if you don't need your coverage to start until several months down the line. Simply print or email these documents to your school, consulate or embassy to show that you've met their insurance requirements.
Want to learn more? Check out our insurance page for travel to Greece to learn more about the health care system and insurance for international students.