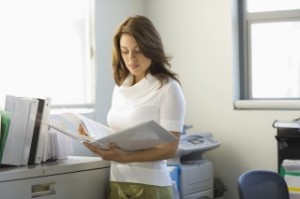 Planning your study abroad trip can be fun, but making sure you bring all the necessary documents can be painful to remember. After all, what should you bring and what should you leave at home? Don't wake up the night before you leave stressing whether you've got everything packed. Plan ahead, so you'll be prepared. Don't only pack your airline tickets, but remember these documents while studying abroad:
1. Passport – This is the most important document you will bring with you. Pack it last, and remember where you put it! Not only that, but be sure to check if you need a visa to enter the country. There's nothing worse than a long airplane flight only to find that you've got to return home since you don't have the required documents. Don't only contact your school about what you need, but confirm with your embassy. Be sure to print out a copy of your passport and visa so that you can leave the original in a safe place and just bring the copy with you.
2. Health Insurance ID Card – Many study abroad insurance plans now allow you to print the ID card or to present an electronic ID card. Some insurance plans may give you a physical ID card. Either way, be sure to carry your health insurance ID card with you to make sure you are covered in case the unexpected happens and you need to seek medical care.
3. International Immunization and Vaccination Records – Some countries require that you have certain vaccinations before you go abroad. Check the US Department of State's website as they will indicate health concerns and what additional vaccinations you may need.
4. Drivers License – Many study abroad students bring their drivers license to verify their age (so you don't have to go to a bar with your passport!), to conduct transactions requiring two forms of ID, and to drive in their host country. If you don't have a drivers license, that's okay. Many countries issue an official ID card that has your personal information so be sure to get one before you leave.
5. Contact Information – Staying in touch with family and friends is important. Bring important mailing addresses so that you can send postcards – because even though it's going out of style, we can all admit that nothing beats getting a hand-written letter! Your cell phone may not work overseas, or you may choose to leave it at home. But with the internet (and the old fashion calling cards), you can stay in touch no matter where you travel – that is, as long as you have their phone numbers. Bring an address book, or put the information on your computer, so that you can keep in touch.
While we also recommend scanning your important documents into your computer and hosting it on the cloud. That way in case something gets stolen, or you lose your paperwork, you can more easily retrieve it. Good luck on your travels – and pack well! For another article of interest, check out our article on Preparing for Your Study Abroad Experience.
Let us know what you think the top documents are for studying abroad? Do you have something else that you found to be invaluable? Share it with us in the comments below or through Facebook, Google + and Twitter.