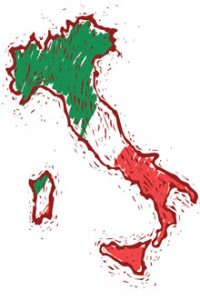 What is not to love about Italy? The food, the wine, the incredible countryside – the list goes on and on! It is also a destination of growing importance for international students as the number of international students studying in Italy has rocketed in the past 10 years. In the last 10 years alone, it has grown over 121% to just over 60,000 students who are from a foreign country – with over half coming from non-EU countries.
So, why study in Italy?
Cost of Living
One of the major draws for many students is the relatively cheap cost of living compared to other parts of Europe, especially if you select a school that is located outside of a major city. When you couple this with the relatively low cost of food, you can see why students select Italy over countries such as Norway, Sweden, and the UK where typically these costs are much more.
Cultural Immersion
From its famous landmarks, to unique regional and local cuisines and dialects, Italy has such as varied landscape that you will never be bored. It has something to offer all students and if you have the chance to travel the country, you will really see all the differences.
Education System
With 58 State Universities, and many more language center options – Italy has a wide ranging choice that will fit most students. Students will definitely find the right fit for them, and in many cases fluency in Italian is a not a requirement (but it does help).
These are just a few of the reasons why students study in Italy, to learn more about the country and if you plan to travel there don't forget to pick up adequate Italian international student insurance coverage.