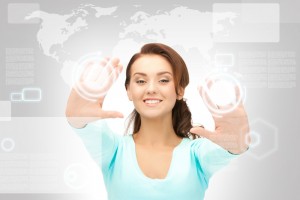 You might have done your best with procrastinating when it comes to choosing your international student health insurance plan, but the time has come to make your purchase. Whether you have decided it is necessary for your health or your school has blocked you from enrolling in classes until you have an insurance plan, we are glad that you have started exploring your health insurance options.
Many international students elect to purchase the Student Secure plan but become confused and overwhelmed when trying to pick one of the three levels: Smart, Budget or Select. To help ease the process of deciding which Student Secure plan level is right for you, we have created a guide to assist you when making your decision.
Select: The Select level is the most comprehensive of each of the three Student Secure plan levels. With the Student Secure Select level, students will have a $300,000 policy maximum and benefits like doctor visits, hospitalization, prescription drugs, maternity, mental health, organized sports and emergency medical evacuation. When it comes time to utilize your insurance plan, this level also has the least out of pocket expense.
Budget: If you are trying to decide which Student Secure plan level is right for you and need a plan that will give you great coverage at an affordable price, the Budget level is a popular option. The Student Secure Budget level includes a $250,000 policy maximum, and has many of the great benefits offered in the select level like maternity, organized sports, mental health, emergency medical evacuation and repatriation of remains.
Smart: Although the Smart level is the most basic of the three levels, it still gives student the coverage that they need, but at a reasonable cost. The Smart level gives students up to $200,000 in coverage and benefits include doctor visits, hospitalization, emergency medical evacuation, repatriation of remains and much more. Students looking for a plan to cover them in both an emergency situation and for minor illnesses, like a cold, will want to check out the Smart level.
Another factor to take into consideration when choosing which level of the Student Secure plan is right for you is if your school has certain benefits that you need to have in your plan. Perhaps your school requires you to have maternity coverage, mental health and $300,000 for emergency medical evacuation. In this case the Select level would be best. If your school allows you to choose your plan without having you meet certain restrictions and you are looking for the most economical plan, the Smart level is a popular selection.
If you would like more information on which Student Secure plan level is right for you and will meet your school requiremements please contact our licensed agents today.
Picture of businesswoman photo courtesy of Shutterstock