Top 10 Student Insurance Buying Tips
Since buying international student insurance can be a confusing process, we've compiled 10 helpful tips to make your decision a little easier.
From school and visa requirements to the typical cost, these tips are a great way to start your search for the perfect international student insurance plan. Be sure to read all ten, jot down a few notes and take a look at our International Student Insurance article if you would like to learn more.
When selecting a plan, keep these tips in mind!
1 - Don't Wait Until The Last Minute
This is the first tip mentioned because it's also the most important. Although your school may not require you to have a plan until the day of classes, it's never a good idea to drag your feet on something as important as health insurance. It's best to start looking for a good policy early, perhaps even before leaving your home country, ensuring coverage from the moment you arrive at your destination.
Looking for an easy way to compare international student insurance plans?
Use our comparison table.
2 - Buy A Plan That Meets Your Visa Requirements
Many places in the world (like the United States) have health insurance requirements that you are required to meet to enter the country, depending on your visa. Students on a F1 visa don't have to follow federal standards, and instead must follow guidelines given by their institution. J1 visa holders on the other hand, must meet a strict list of government mandates including coverage for repatriation, evacuation along with certificate period minimums.
3 - Don't Neglect Your School's Requirements
Your school is aware that not all insurance plans are created equal. Because of this, many schools have created an insurance waiver form, listing the requirements that an international student's plan must have to be considered comparable.
Since schools rarely make exceptions to these requirements, it's important to find a plan that will meet your waiver and purchase it before the deadline. You can find your school's insurance requirements by contacting the international office or do a quick search on our school insurance requirements database.
4 - Find Out If You Need A Waiver Form
Some schools ask that you not only purchase an international health insurance plan, but that the insurance company completes an insurance waiver form (also known as a compliance form) to prove that you have adequate coverage before registering for classes. After making your purchase you will simply fill out the student portion of the form and send it to your insurance company for them to complete. From there the company should address the rest of the form, sign the bottom and then email or fax a copy directly to your school.
5 - Check Your Eligibility
Every health insurance plan has certain criteria to must meet in order to qualify. International student insurance options require a valid student visa, but will not require domestic information, like a social security number. Sometimes these plans will require you attend school for a set number of hours each week in order to remain eligible, so make sure that you meet each of the eligibility requirements of the plan before you buy.
6 - Look At The Specific Benefits
Since you will most likely have the same insurance plan through your entire college experience it's imperative that you know exactly what the plan covers and what it will not. For starters, ensure that your plan has traditional coverage like and doctor visits, hospitalizations and prescriptions, with a high enough policy maximum for you to feel comfortable. In addition, your international student insurance plan should come standard with travel benefits like emergency medical evacuation and repatriation of remains.
Typically international student plans won't cover preventative care or wellness, so be sure to check the policy wording to see if regular check-ups are covered.
7 - Don't Spend Too Much
Even though no one looks forward to the cost of insurance, international student health insurance is generally affordable, given that students are typically younger and in good health. In addition to the premium each month, it's important to take note of any out of pocket expenses you may incur as well.
These sometimes unexpected costs will come in the form of deductibles, co-insurance or co-pays. Always ask your insurance company to explain these expenses in detail because this will help you understand how much you will be required to contribute toward your eligible expenses and how much they will cover.
8 - Know Your Documents
Having a plan is important for your health, but as mentioned earlier you will more than likely also need it to meet either school or country requirements. Oftentimes, international insurance plans like our Student Secure offer a visa letter upon purchase, but in case your consulate or school requires a different document it's good to know what will be offered by the insurance company. Not having the necessary paperwork on time could delay the processing of your visa or prevent you from enrolling in classes.
9 - Verify How Long You Can Have The Plan
Generally plans that are made specifically for international students can be renewed for up to 4 years, but some plans like our Student Health Advantage can be kept up to 5. If you are on a study abroad or program for less than one year, a travel plan would give you traditional medical benefits like doctor visits, in addition to travel benefits like emergency medical evacuation. One such plan is the Atlas Travel, with prices starting as low as $.79 a day.
Remember that any illnesses or injuries treated on your initial insurance plan will be seen as pre-existing conditions on a new plan and most likely won't be covered, at least until after a waiting period, so it's important to stay on the same plan as long as possible.
10 - Read The Cancellation Policy
Life can be unpredictable. Your school may not approve your alternative insurance plan, your visa may be denied, or you may have to return home unexpectedly for a family emergency. In the event that you no longer need your insurance plan, it's important to understand the cancellation policy to know if you're eligible receive a refund and stop future payments. Typically if you cancel your plan before the effective date you will be issued a full refund, but after this day cancellation fees may apply.
---
While these top 10 student insurance tips are a great start to your hunt, remember this is only a start. Ensure that you
ask a license insurance agent
any questions you may have about a plan before purchase and don't be afraid to have them to verify a plan will meet your school or visa requirements.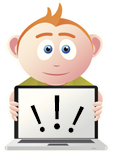 ---
Return to our "Insurance Explained" section for more information and help