Understanding Travel Insurance Benefits
This article was created to help you become more familiar with insurance terms by defining some of the most common benefits of travel insurance plans.
Let's make this as easy as possible. What are you trying to insure?
Your Health And Trip
… you need Travel Medical Insurance!
Just Your Trip
… you need Trip Cancellation Insurance!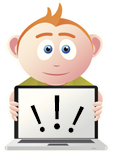 Common Benefits of Travel Insurance Plans
Tip:
If you have questions about what is covered by an insurance plan (before or after purchase) be sure to
contact a licensed insurance agent
for clarification – never assume that something as fundamental as prescriptions will automatically be covered by your plan.
If you are interested in purchasing an insurance plan that will cover both your health and travel costs, a travel insurance plan (also called travel medical insurance) is a great option. Not only will these plans cover you for doctor visits and hospitalizations, they come standard with emergency medical evacuation, repatriation and miscellaneous travel benefits like lost luggage.
Inpatient and Outpatient Treatment

One of the biggest perks of travel insurance plans is the fact that they covers your health in the unfortunate case you fall ill or become injured while on your trip. These plans are designed to cover new illnesses or injuries, so while they most likely won't cover pre-existing conditions, they will help cover the cost of a regular doctor visit or hospitalization.

Prescriptions

Following suit to both inpatient and outpatient coverage, travel plans also include coverage for prescription medications. As a rule of thumb, as long as the condition you sought treatment for is covered by your travel insurance the prescriptions will be as well.

Personal Liability

This benefit would help off-set settlements incurred for third-party injuries and any damages or losses to their personal property that you may have caused. This specific benefit can oftentimes be very difficult to understand, so pay special attention to the policy wording if it's included in your travel insurance plan.

Emergency Reunion

In the event you have suffered a serious illness or injury and have been medically evacuated to another provider, travel plans will typically pay for an economy round-trip ticket for a relative (parent, spouse or child) to visit you for a short period of time.
Common Benefits of Trip Cancellation Plans
If there is even a possibility that you may need to cancel your trip last minute trip cancellation insurance can help protect your investment. These plans won't cover doctor visits, but they will help reimburse you for any travel expenses that you've already paid for (like a plane or cruise ticket).
Cancel for Any Reason

Typically found as an optional add-on to trip cancellation plans, this benefit allows you to be reimbursed for a cancelled trip outside of the listed reasons on the policy — meaning you can cancel for any reason and still be reimbursed for your expenses.

Trip Cancellation

Just like it sounds, this benefit will help protect you against unforeseen events by reimbursing any non-refundable trip costs that you've already paid. Severe sickness, injury, flight cancellation due to severe weather, natural disaster, and traffic accidents on the way to your destination all typically qualify for a trip cancellation benefit, but be sure to read the wordings of your policy in complete detail to be sure.

Trip Delay

In case you are delayed on the way to or from your destination the trip delay benefit will reimburse you for interim expenses such as a hotel room and transportation.

Missed Connection

Typically if you purchase a trip cancellation plan to help cover the cost of a cruise, the missed connection benefit will cover the costs of expenses needed for you to join a departed cruise in case your flight is cancelled or delayed
Need Trip Cancellation Insurance?
Common Benefits of Both Trip Cancellation and Travel Medical Plans
Since trip cancellation and travel medical plans are both designed to cover aspects of your trip, there will naturally be some shared coverage.
Lost Luggage

Both trip cancellation and travel insurance plans will pay to cover the loss of your checked luggage if it were to go missing, but not necessarily for misplaced carry-on items like a cell phone.

Travel Assistance

Spanning a range of different benefits, travel assistance can include prescription drug replacements, translation services, credit card replacements and much more.

Trip Interruption

Similar to trip cancellation, trip interruption protects you after you have left for your trip. It covers the cost of your return trip and non-refundable trip payments for event outside of your control, such as a death or sickness of a family member, strike or bankruptcy.

Emergency Medical Evacuation

When traveling to remote locations where adequate medical facilities are unavailable, this benefit will provide transportation to the nearest medical facility equipped to provide care for your situation. With this in mind, you can request to be transported to your home country, but it's not a guarantee.

Accidental Death & Dismemberment (AD&D)

In case of death or if you lose a limb or pass away due to an accident while traveling, this benefit will provide a defined amount of money to you or your beneficiary named in the policy.

Repatriation of Remains

While not the most pleasant thought, this benefit will cover the cost of transporting your remains back to your home country if you were to pass away on your trip. Repatriation coverage is one of the requirements for an J-1 visa in the U.S. and comes standard in both trip cancellation and travel medial plans. In case you are only looking for emergency medical evacuation and repatriation coverage, we suggest the Sky Rescue plan.
If you are primarily looking to cover your trip we recommend the RoundTrip plan that includes travel benefits such as trip cancellation, trip interruption and trip delay. If you are more concerned about healthcare expenses that may be incurred outside of your home country, our Atlas Travel plan would be a better option. As with any insurance purchase it's important to ensure that you read the policy details in full and always contact your insurance company directly to ask any questions you may have before purchasing a plan.
Want to learn more? Read our article
Trip Cancellation or Travel Medical Insurance
---
Return to our "Insurance Explained" section for more information and help