Steps for Buying an International Student Health Insurance Plan
Purchasing a health insurance plan for an international student doesn't have to be difficult, especially if you follow these four easy steps.
Actually buying an insurance plan is easy, it's finding a good plan that meets your requirements that can be difficult. If you have chosen to study outside of your home country it's important to find a great health insurance plan that provides the benefits you need, in addition to meeting school or federal insurance requirements.
Before you set out to find the perfect international student insurance plan, it's important to know what you're looking for. Oftentimes, school and federal requirements will have a list of benefits and the dollar amount required for each benefit. For example, the J-1 visa in the United States requires international students to have a policy maximum of at least $100,000 as of May 15, 2015.
Not to worry, you're only four short steps away from choosing a great plan.
Step 1. Know Your Government Requirements
You will first want to check what governmental requirements you need to fulfill in order to study within your host country. For example, students studying inside the United States on an F-1 visa do not need to fulfill federal insurance requirements, only the requirements of their college or university. However, if you are a student or scholar on a J-1 visa, you will need to make sure your insurance meets the J-1 visa insurance requirements.
Other visa types, like the Schengen visa for European countries has its own set of insurance requirements. In any case, it's best to contact your embassy to get a checklist of insurance requirements that you need to meet before searching for an acceptable plan.
Tip:
Contacting your insurance company
directly once you have a list of requirements is a great way to ensure your plan will be accepted. These professionals can go through each of your requirements to suggest an appropriate plan and address any questions you may have along the way.
Step 2. Check Your School Requirements
The next step in finding an international student health insurance plan is to contact your school to verify any insurance requirements already have in place. Oftentimes you can find this information on the school website, but the international office should also be able to guide you in your decision making process.
Typically you will come across one of the following scenarios:
Your school has set insurance requirements with the option to waive.
Your school has a group insurance plan that you cannot waive.
Your school has no insurance requirements at all, so you can choose any plan you like.
A few of the most common coverage requirements that schools ask their students to have are emergency medical evacuation, repatriation of remains, and hospitalization. However, insurance requirements vary greatly from school to school, sometimes even from campus to campus.
It is also important to take into consideration the cancellation policy for any insurance plan you purchase. In case your school decides not to accept your plan, it's important to know how many days you have to cancel your plan, what your refund would be, and if you will be required to pay any cancellation fees. Our Student Secure plan offers a full refund, as long as you cancel before the effective date of the policy.
Trying to find your School's Insurance Requirements?
Check School Requirements Here
Step 3. View Your School's Plan
Tip: Many schools will allow students to waive their insurance option, as long as the alternate plan has comparable coverage, so it never hurts to ask.
Sometimes schools already have a mandatory insurance plan in place that you must purchase before registering for classes. If this is the case you may be required to pay outright or in some instances, the price of insurance may have been included in the price of tuition. Typically, these plans are more expensive than alternative options, but are designed to provide uniform and comprehensive coverage for all international students.
Even if your school has a mandatory insurance plan, there may still be options to waive – simply ask your advisor if you can purchase an alternative plan instead.
You will typically need to submit a waiver form or confirmation of coverage document showing your school that you have adequate international student insurance. A waiver form is basically a list of your school's insurance requirements that your insurance company needs to complete and sign to prove you have adequate coverage. This form can be downloaded from your school's website or your insurance company may have a copy on hand.
Step 4. Comparison Shop
After you have established that you have the option to purchase your own plan and have a list of your insurance requirements (school or government), it's time to start the search! When doing so, don't simply look at prices; complete a well-rounded investigation to ensure you not only have a plan that will fit within your budget, but will also give you great coverage when you need it.
When finding a credible company to purchase your plan from, you will want to make sure that you have reviewed the following information:
Eligibility

… to ensure you can purchase the plan

Plan benefits and exclusions

… to see what is and isn't covered

Pricing and payment options

… some plans allow monthly payments, others don't

Coverage amounts for each benefit

… be sure to check if there are any internal caps

Rating by the Better Business Bureau

… to ensure you're buying from a good company

Cancellation policy

… in case the plan isn't accepted by your school
In addition to any requirements your school has, it is imperative to ensure your policy at least covers regular doctor visits, hospitalizations, prescriptions, emergency medical evacuation and repatriation.
---
The more information that you have at your fingertips, the more informed you will be when making your decision.
Even if you find what seems to be a good insurance company, make sure you also have a customer service phone line that you can contact with any questions you may have in the future. If you are looking for more information, check out our article, the
Top Ten Student Insurance Buying Tips
.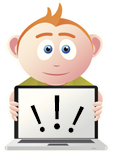 ---
Return to our "Insurance Explained" section for more information and help