Tips for Evaluating Student Insurance Plans
With so many healthcare options it's easy to become overwhelmed. Use the tips in this article to help you better evaluate international student health insurance coverage, prices, ratings and more
Tip #1: Know What You Want Covered By Your Insurance Plan Before Shopping
First things are first – identify what is important to you. Do you need sports coverage to join the soccer team or perhaps you prefer a cheaper plan that will cover mostly for doctor visits and hospitalizations? Regardless of your preference, it's important to fully understand what your international student insurance policy will and won't cover far before purchase.
Common benefits of international student insurance plans:
Doctor Visits and Hospitalizations
Prescriptions
Mental Health
Organized Sports
Pre-Existing Conditions
Maternity
Emergency Medical Evacuation
Repatriation
While no insurance plan can cover everything, international student plans tend to be fairly comprehensive in coverage.
Because these plans are designed for students to keep throughout their education, they come standard with medical evacuation and repatriation benefits, but also include traditional care like inpatient and outpatient coverage.
It's important to keep in mind that international students on F-1 visas may have to purchase a plan that meets a set list of school requirements, but J-1 visa holders are required to meet government mandated insurance requirements. Either way, it's important to know what your school/government requirements are first and then decide on any additional benefits you would like your plan to have.
Tip #2: Don't Overlook the Exclusions
International student insurance plans, like all insurance options won't cover everything. It's common for health insurance plans to have exclusions, hidden limits and waiting periods for different benefits, so be sure to read the policy wording carefully.
Wellness and preventative care are commonly excluded from international student insurance plans, meaning that immunizations and yearly check-ups, for example may not be covered. If this is the case you can still visit the doctor for these types of visits, but you will be expected to pay for all services out of pocket at the time of your appointment.
Common exclusions of international student insurance plans:
Wellness
Dental and Vision
Preventative Care
Congenial Disorders
Self-Inflicted Injuries
Waiting Periods:

Oftentimes plans will cover specific benefits (like pre-existing conditions), but only after a set amount of time has passed since the start of your plan. For example, our Student Secure Select plan offers coverage for pre-existing conditions after a waiting period of only 6 months.

Hidden Limits:

Even when the benefit table for an insurance plan looks comprehensive, it's always important to read the policy wording in detail or contact a licensed insurance agent to determine if any benefits have hidden limits, or sub-limits on coverage. A sub-limit is an internal limit under the main benefits of the plan. For example there may be $100,000 coverage for hospitalization, but when you look at the fine print the benefit could be limited to only $500 per day.
Tip #3: See the Big Picture
Your insurance plan encompasses much more than a table of benefits; it's important that you take a lot of different factors into consideration. Having the best insurance coverage in the world will be of no use if you don't have access to nearby doctors, specialists or hospitals that accept your insurance plan.
Access to Doctors:

You will want to make sure the plan is easy to use and that you can visit providers of your choice without limitations. When calling the insurance company to discuss coverage be sure to ask if the plan is part of a Preferred Provider Organization, or PPO network. Having a list of in-network providers in your area makes it much easier to find a doctor and will cost less out of pocket, since those providers have already agreed to accept your insurance plan.

Assistance Services:

If you were to need help with your plan are you able to contact your insurance company 24 hours a day? If so, what kind of services can they offer? Typically carriers can help you find a doctor, ensure direct payment and much more – simply ask.

Claims Processing:

You will always want to find out how claims are processed before purchase. Long or confusing claims processes can mean trouble down the road if you were to file a claim.
Here are a few questions to ask about the claims process:
Can claims be submitted online or via email?
Do I need to complete a claim form for each illness or injury?
How long do claims take to process?
Will the doctor submit the claim directly or will I have to pay upfront for treatment?
Tip #4: Double Check the Plan Rating
One of the most important aspects of any insurance plan is the carrier rating, since this is ultimately their financial stability to pay your claims. Ideally you will want to make sure your carrier possesses at least A rating with either Standard and Poor's or AM Best (two of the largest insurance rating agencies).
Keep in mind that these ratings are reevaluated every year and you can always contact the insurance company directly to confirm their rating.
Tip #5: Know When You're Getting a Good Deal (For Good Coverage)
Of course the price of the plan is important, but don't look at premiums as your leading factor. Cheaper plans rarely cover more than expensive plans, so it's imperative to ensure that the price and benefits balance to meet your needs.
For reference, international students studying outside of the United States who are under the age of 25 can purchase a good plan for about $35 each month. The same plan inside the United States will average about $50, as U.S. healthcare costs are much higher.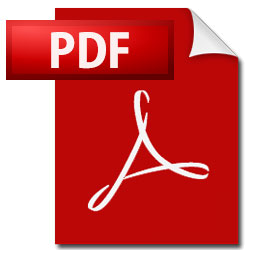 Insurance Comparison PDF
Comparison Document
To assist you with your comparison and insurance search, we have put together a simple
PDF document
that covers the main points discussed in this article. Feel free to print it off and start comparing!
Looking For a Great Student Health Insurance Option?
---
Return to our "Insurance Explained" section for more information and help