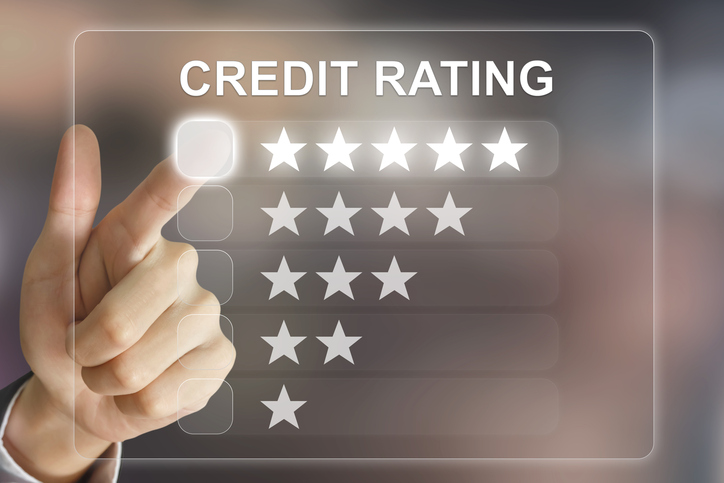 When purchasing a health insurance plan, there are many factors to consider. What does the plan cover? How much does it cost? Will it be accepted by your school? One thing that you may not think about when considering your options is the insurance rating of the carrier that is behind your insurance plan, and ultimately paying your medical bills. Why is this important, you ask? To put it simply, the rating of the insurance carrier shows the financial strength and stability of the company, and their ability to pay for eligible medical claims. The higher the rating, the more financially secure the insurance company is, compared to those that have lower ratings and are not as financially secure. To help with making your decision, we will explain insurance carrier ratings and why they matter, the different credit rating agencies, and the ratings of the plans we offer at International Student Insurance.  
Carrier Ratings – Why Do They Matter?
The concept of insurance can be very complicated and finding the right plan may be an overwhelming task. When searching for a plan that suits your needs, you will want to make sure that the plan is underwritten by a carrier with a solid rating – typically we recommend an A rating or better. When purchasing an insurance plan, you are entering into a contract with the insurance carrier whereby you will pay the premium for the plan, and they agree to cover you in the event of an eligible claim. The question then arises – will the insurance carrier be capable of upholding this agreement? Does the company have the financial stability to pay claims as promised? To answer these questions and to feel confident that you've purchased the best plan, you will want to review different agency ratings to see how the insurance carrier is viewed in the insurance marketplace.
Credit Rating Agencies
Credit rating agencies play an important role in determining the strength and reliability of the insurance carrier. These agencies provide independent opinions of the creditworthiness of the carrier and their ability to pay policyholders' claims. Each agency has their own rating scale and standards that are used to assist consumers like you in making the right decision to protect you in case of a medical emergency. The ratings of each carrier will vary from agency to agency so it is always a good idea to consider more than one agency's ratings when choosing your insurance plan.
There are four major agencies that rate the financial strength of insurance carriers – Standard & Poor's, A.M. Best Company, Fitch, and Moody's. As mentioned, each agency uses a different rating scale, which is publicly available on their websites. The ratings are usually a combination of letters and plus (+) or minus (-) signs to indicate the variations in class. For example, Standard and Poor's highest rate is AAA for Extremely Strong, while A.M. Best uses A++ for Superior as their highest rating.
Differences in Credit Ratings
Depending on the credit rating agency, ratings can range from AAA+ to F. When considering a health insurance plan, we typically recommend using a company with an "A" rating or better. Companies with "A" ratings are generally considered to be the most financially stable and will have the ability to pay your eligible medical claims. An "A" rating is also important for the long-term dependability of the company – a better rating means that the company is less likely to fail in the future and go out of business. Keep in mind that it is best to stay away from companies with C or D ratings, as they are considered to be very weak and will not be reliable when it comes to paying for your eligible claims. Furthermore, F ratings mean failure or insolvency, which means the company is unable to pay for your claims.
International Student Insurance – Carrier Ratings
Finding the best health insurance plan is already time-consuming enough, so researching the plan's carrier rating is probably the last thing on your mind. Luckily, the plans that we offer at International Student Insurance are underwritten by well-known carriers with high ratings.
The Student Secure and Atlas Travel Medical plans are underwritten by Lloyds of London. Lloyds is the largest and oldest insurance market in the world, with 325 years as the world's leading market for specialist insurance. They are rated A (Excellent) by A.M Best. Company and A+ (Strong) by Standard and Poor's.
The Student Health Advantage and Patriot Travel Medical plans are unwritten by Sirius International. Sirius offers financial security and a worldwide reputation and are rated A (Excellent) by A.M. Best Company and A- (Strong) by Standard and Poor's.
Knowing the carrier rating of your health insurance plan is an important part of choosing the best insurance plan. Some visa categories, like J1 and J2, even require you to meet certain standards for carrier ratings. Remember that there are many different insurance options available, so doing your research and asking questions will ensure that you choose a plan that will be able to cover you if a situation arises in the future.