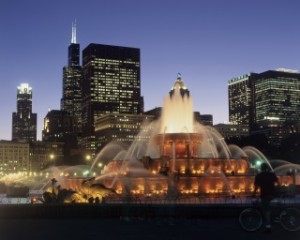 If you already know that you want to become an international student in the US but are unsure when it comes to where to study- let our top 6 cities for international students in the US help you decide! These US cities have become popular with international students recently not just because they are host great schools- but because they're able to cater to the lifestyle of an international student thanks to the diverse culture, access to the arts, and the variety of public transportation. Plus, they know how to show visitors a good time.
See why we consider these the top 6 cities for international students in the USA to study, then check out if they will be a good fit for you.
Los Angeles (LA): In LA you can find a number of great schools like University of Southern California and the University of Los Angeles. This city is home to Hollywood, a district known for hosting movie stars and the Hollywood sign and is also often called the "Creative Capital of the World." If you're itching for somewhere to stretch your creative legs and get noticed, LA is a good option for you.
New York City: If you've heard of "The Big Apple" then you've heard of New York City. It's a city full of skyscrapers, bustling people and culture. If you prefer a building skyline to a tree line and honking horns to chirping birds then New York City will capture your heart. There you can see numerous landmarks including the Statue of Liberty, a series of infamous bridges like the Brooklyn and Manhattan Bridge, Times Square, Ellis Island and Central Park. Whether you walk, take the metro or hire a cab, the vast variety of transportation makes navigating the city as an international student an easy one. New York City also has a number of great schools for international students to choose from including New York University and Columbia University.
Chicago: Although this Midwestern city is known as the "Windy City," the weather won't keep you from experiencing all this city has to offer. By taking the local metro, known as the "L" you can experience Chicago style pizza, take pictures by the bean, hangout at one of the lake beaches or catch a show at the Chicago Theatre.
Boston: As the largest city in Massachusetts, and the state capital, Boston boasts endless gardens, museums, performing arts centers and theatres. Northeastern University and Boston University are just two schools in Boston you will want to make sure you consider.
Philadelphia: Home to more public arts than any other US city, the cheesesteak and soft pretzels, you can't go wrong if you choose to study in Philadelphia! Philadelphia is also home to numerous Fortune 500 companies making your chance of landing a great OPT opportunity pretty good. Check out the University of Pennsylvania and Drexel University if you're considering Philadelphia.
Austin: If you're looking for a city that can take you on a path less traveled, Austin is your city. With the motto "Keep Austin Weird" it's hard to disrupt this city, making adjusting as an international student an easy task. Another perk is that you can save money on bus or metro fair- Walk Score ranked Austin the 35th most walkable city in the US in 2013. If interested in Austin make sure to check out the University of Texas.
If you choose to study in one of these top 6 cities for international students in the USA, make sure you check the insurance requirements of the school you choose to see if one of our plans will meet.