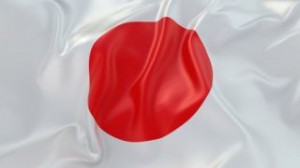 Japan has become a popular destination for international students and it's no surprise. Japanese educational institutions offer high education standards as well as affordable tuition. Like all people studying internationally, you will want to consider your health insurance options while you are in Japan. Your options differ depending on the longevity of your stay. Here is a breakdown of insurance alternatives for international students in Japan.
If you're staying for 1 year or more…
If you're staying for more than year you will be required to enroll in Japan's National Health Insurance upon arrival. You'll enroll with your Alien Registration Card and the coverage is free. The Japanese National Health plan generally covers 70% of medical costs, leaving you responsible for the remaining 30% of your medical costs, which you'll need to pay out of your own pocket. Additionally, the national coverage is not all-inclusive – meaning that some cases, like private medical treatment, emergency medical evacuation, and trip interruption, are excluded from coverage.
In a situation like this, international students in Japan should purchase an additional, secondary insurance policy to be sure you have adequate coverage while you are in a foreign place. As a full-time international student or scholar you are eligible for the International Student Insurance plan and you can renew it for up to 4 years while you are a student. If you change your visa status or plan on being in Japan for longer than 4 years, also consider our Major Medical plan, which can cover you worldwide with no student requirement.
If you're staying for 1 year or less…
If you're studying in or visiting Japan for less than 1 year you are not required to enroll in the National Health Insurance. You should consider purchasing a student or travel insurance plan to protect you in case you become ill or injured. Our popular International Student Insurance and Travel Medical plans are both good options for a short study abroad.
For more information, check out our "Japan Student Insurance" resource.