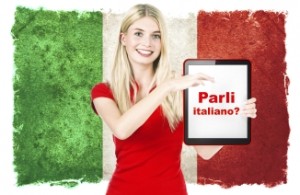 If you will be study abroad in Italy, it's important to get your health care in check so that you meet your visa requirements and have protection in case you need medical care. There are two aspects that will affect your health insurance coverage mandated by the Italian government:
Your country of origin
Length of stay in Italy
Country of Origin
Your country of origin will determine if you need to purchase a private health insurance or if you are covered by your home country. Select countries – particularly those part of the European Union (EU) – have bilateral agreements to help cover medical expenses. Other countries leave you on your own to cover your own medical bills.
EU Residents
If you are a EU resident, you are allowed to study abroad in Italy without a visa for an unspecified amount of time. Students with a European Health Insurance Card (EHIC) are entitled to the same medical coverage they would get back in their home country while studying in Italy. The EHIC card only covers state provided services and not private facilities, so if students want to seek this level of care they will need to purchase a private health insurance plan for Italy.
Non-EU Residents
If you are a non-EU resident, then the visa and your health care may depend on your length of stay in Italy.
If you will be traveling to Italy for 90 days or less… you may be traveling under the Schengen Visa. This visa does require that you have a minimum of 37,500 euros in order to be permitted entry to the country. You will need to show proof of coverage with a letter from the insurance company showing that you have coverage for medical expenses, medical evacuation and repatriation of remains.
If you will be traveling to Italy for more than 90 days… you will need to apply for a Student Visa which entitles you to medical care in the country. When applying for your Student Visa, you will need to show that you can cover your medical expenses. You have three options to do so:
Get a consular statement showing that you are entitled to medical coverage in Italy through a bilateral agreement with your home country.
Enroll in a private health insurance that will cover you in Italy throughout the full duration of your studies. You will need a visa letter that details the type and length of coverage.
Obtain health insurance through Italy – such as the Istituto Nazionale delle Assicurazioni (INA) – either through an Italian company or organization.
If you are in need of a health insurance for Italy, we offer the Student Secure, Atlas Travel and Europe Travel plan that is specifically designed to meet the needs of study abroad students in Italy. These three plans will meet the minimum requirements and provide you with the proper documentation you need to present to the consulate.