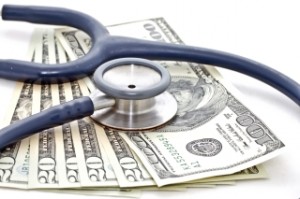 A subtle cough has been creeping in and although you haven't been to the gym in a few days you feel very achy. It's happened! You have gotten sick which means it's time to go to the doctor. Luckily, you purchased international student health insurance at the beginning of the year, so now you only need to figure out what doctor to choose.
If you've heard that you should choose a doctor that's an "in-network provider" then you've heard right, it's always best to visit an in in-network provider when possible. Why are provider networks important? Here are just a few reasons:
It Saves You Money
When you visit an out of network provider you will typically pay more, or have to pay for your entire bill altogether, depending on your plan. Visiting an in-network provider can help you save money. For example, on the Student Secure plan if you visit an in-network provider you will only have to pay a $25 deductible, and not even worry about paying toward a co-insurance. However, if you choose not to visit an in-network provider you will have a $50 deductible then pay 20% of your remaining bill up to $5,000. Although it still cuts down your medical bill significantly, you're paying more than necessary out of pocket.
In the Student Secure plan example, visiting an in-network provider would save you up to: $1,025!
Another way that you save money by visiting an in-network provider is that each of the in-network providers have agreed upon a set rate with your insurer. This helps keep the cost of your plan down and control your bills from going over the limit that your insurance plan allows for that certain benefit. More money saved!
They Will Bill the Insurance Company Directly
Medical bills are not cheap. Many international students don't have enough in their bank account to cover what doctors or hospitals charge. Providers that are in-network have agreed to bill the insurance company directly. This means that you won't have to pay the entire bill then wait for your refund.
If you're still asking why are provider networks important, here is the quick answer: they will save you money and help ensure you don't have to pay your entire medical fee bill of pocket then wait for a refund. You can also find more information on insurance provider networks here.