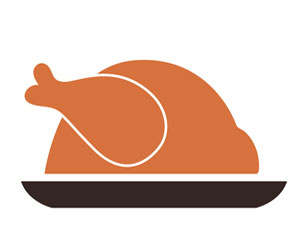 For new international students in the USA, this week marks probably the first major holiday in your calendar with Thanksgiving. To many students, this will be a totally new event and you may not have celebrated it before, but in short its a big deal in the USA. Some would even say that Thanksgiving is bigger than Christmas, but to get all the low-down on the holiday we suggest you check out this excellent blog post on our sister site InternationalStudent.com.
So now that you know more about the holiday, you will have probably also noticed that most things will close down (including school) and for some students it can be an excellent time to travel around, either in the USA or abroad.
Whenever you travel abroad, you need to make sure you have the right travel insurance protection. For example if you are from Europe, you have most likely traveled through Europe before and with the EHIC, you can often obtain health care via a reciprocal agreement with your home country. While advisable to always purchase more protection, you have the basic medical needs taken care of. In the USA, because these type of agreements do not exist you will need to make sure you are fully covered when you travel abroad – either to Canada, Mexico or in fact anywhere abroad.
However, if you have an international student health insurance plan you will most likely find that they will cover you abroad not only during your time in the USA, but other countries too. For example, our two most popular plans (Student Secure and Atlas Travel) will cover you anywhere in the world outside of your home country. So you can travel abroad during your stay in the USA and still be covered.
So in short, in most cases you will not need to purchase travel insurance if you do go abroad during the holiday period – but always check with your insurance provider first as plans do vary!
Happy Thanksgiving!