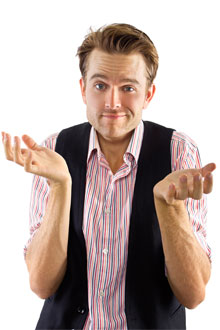 So you're traveling abroad to another country and you heard that you should get travel insurance for yourself and wonder do I really need it? And what's the point of having travel insurance anyway?
Most people think that its either too expensive, or won't cover me for what they need. We are here to dispel these myths and answer the question "What's the point of having travel insurance?"
First, lets check what you know about travel insurance! Most people may think of travel insurance as something that will reimburse you money for your trip cost if your flight or cruise line gets cancelled and you can't go on your vacation anymore. Well you are partially right! There are varieties of travel insurance plans out there, but most fall into two main categories, trip cancellation insurance and travel health insurance. The point of getting these plans is that you are protected financially if something were to happen either before your trip or during your trip. But there are inherent differences in both plan types and one may be better for you than the other.
Trip cancellation travel insurance is just as you expected, it protects you from losing all your money if, for some unexpected reason, you have to cancel your trip abroad or you have to end your trip earlier than expected. If you or an immediate family member gets seriously sick or hurt in an accident, a natural disaster occurs at your destination or there is a strike – these are some example of things that could occur and trip cancellation insurance would protect you.
The other main type of travel insurance is travel health insurance. These plans are designed primarily to cover you in case you get sick or injured while you are traveling abroad. They are important because in most cases, your insurance back home will not cover you abroad, or if it does, it will only be for a limited amount. Having travel health insurance, means that you can go to the doctor or hospital locally for general accidents and illnesses and they would be covered.
So…. the point of having travel insurance is that these events are covered, and you are protected financially. With trip cancellation you are insuring and protecting your investment in the trip abroad, and with travel health insurance you are protecting yourself from the costs of medical care abroad. Of course, in today's world there are also hybrid plans that include both types of coverage – but its important to know and have an understanding of travel insurance benefit differences in these plans to help you pick the right coverage for you!