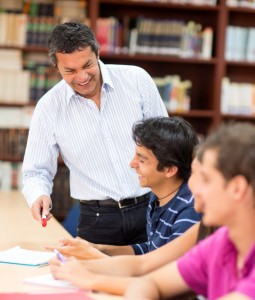 Understanding health insurance in the USA can be confusing for international students and scholars. Especially for those who come from a country where private health insurance is not a popular option.
There is a large amount of research that can be made when trying to find a plan and piece together everything that health insurance in the USA consists of. For example: what is the difference between private and public insurance, what is a deductible, what is emergency medical evacuation and repatriation of remains. Between the transition of coming to the US, starting new classes, and trying to experience a new culture, many students or scholars don't have extra time to research which international health insurance plan is their best option. Now, students and scholars who are trying to find a plan to meet either their school insurance requirements or the federal J1 visa requirements have a starter guide to quickly find a plan:
Insurance to Meet School Requirements:
School requirements can vary greatly from one school to the next. This is why our school requirements database is helpful when it comes to finding a plan that will meet the requirements that you need. See which plan level will work for you and have access to your school's waiver form.
Insurance to Meet J1 Visa Requirements:
The J1 visa insurance requirements are standard across the board. This means those travelling to the US on a J1 visa will need to have an insurance plan that will meet the following:
Medical Benefits of at least $50,000 per accident or illness
Repatriation of Remains in the amount of $7,500
Expenses associated with the medical evacuation of the exchange visitor to his or her home country in the amount of $10,000
A deductible not to exceed $500 per accident or illness
A policy underwritten by an insurance carrier with:
1. an AM Best rating of "A-" or above
2. an Insurance Solvency International, Ltd (ISI) rating of "A-I" or above
3. a Standard and Poor's Claims Paying Ability rating of "A-" or above
4. or a Weiss Research, Inc. rating of "B+" or above
The Atlas Travel plan will meet each of these requirements and provide you with coverage past what is required for your J1 visa. The best part is that you don't need to have full-time student status to purchase this plan!
If you still have questions about which plan you need to purchase or regarding health insurance in the USA, contact one of our licensed agents today.
*Male teacher explaining a subject to his students photo courtesy of Shutterstock.