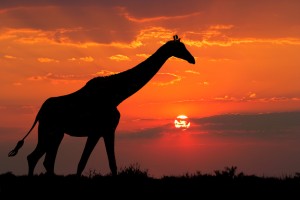 There are over 60,000 international students in South Africa and it's no secret why there are so many drawn to this county. South Africa is home to both excitement and beauty. There are plenty of mountains for the more adventurous souls to explore and miles of beaches for those who are looking to just relax. Additionally, South Africa is a great place to discover wildlife! Those looking to see the big five: lions, buffalos, rhinos, leopards and elephants will have plenty of chances to do so at one of the many natural wildlife reserves throughout the country.
Of course there is plenty of nature to be found throughout South Africa, but it also has a more developed side for international students to experience. There are a number of modern cities that provide students with the perfect combination of culture and entertainment to enjoy while pursuing their studies. A few popular cities for students to consider studying abroad in include Cape Town, Johannesburg, Pretoria and Durban.
Those who will be studying as an international student in South Africa must apply and be approved for a study permit and it is better to do this sooner than later. Getting approved for a permit means the student will need to show they have sufficient funds for their studies and that they have adequate international student insurance in South Africa.
One great option when it comes to international student insurance in South Africa is the Atlas Travel plan. This plan provides coverage for doctor visits, hospitalization, emergency medical evacuation, repatriation of remains and organized sports. Students who purchase this plan are also able to choose their own deductible and coverage amount.
If you are in need of international student insurance in South Africa contact one of our licensed agents today for more information.