Testimonials for International Student Insurance
Insurance Licensing • Legal Information • Testimonials • Meet The Team
Want to learn more about how we operate here at International Student Insurance? These client testimonials should provide you with a good indication of the level of service and experience to expect. If you have your own testimonial to share, please don't hesitate to contact us!
Thank you for your great effort and your precious time. You guys have done an exceptional job! There are still a lot of students out there wondering which insurance provider they should get and I will definitely recommend your company to the entire group and to everybody that I know. One thing is for sure, you will have me as your loyal customer for the years to come. Again, a big thank you to you and your team.
I would like to convey to your company my gratitude and congratulations on having people like you in your team, since you have shown great professionalism, kindness and efficiency at all times.
I would like to tell you that your service is absolutely amazing and it has been so great to have my questions answered so quickly. Your service has been OUTSTANDING.
To whom it may concern,

Thank you very much Ramez Stephan! You were very helpful!
After I received your help, I can see the new plan was a good choice.
Thank you very much for your effort and professionalism. I would recommend you for sure... :)
To whom it may concern,

I am writing today to express my thanks to Mr. Kwong who offered kindest assistance to my daughter for her visa application.

On August 21, I had been worried for over one week for my daughter's visa application. She was in Germany and her American cellphone could not work properly there. And she could not return to the US where she's a graduate student in New York until the end of August. Her school organized a school conference in France in mid September. But her visa will be invalid in early September. Therefore, she has to apply Schengen visa again in the French Consulate General in New York. But the French Consulate General requires a visa letter from an Insurance company as a prerequisite, Thanks to Google, I found your insurance company, Amazingly, I found from your website that you even have WECHAT, Fortunate enough, I got assistance from Mr. Kwong, everything was solved so easily.

Last Friday, my daughter went to the French Consulate to apply her Schengen visa, and I believe that she will get her visa next week.

I would like very much to express my heartfelt gratitude to Mr. Kwong. He is so kind and so considerate and above all highly efficient. 

Good luck to Mr. Kwong and to your international student insurance company. With all my best wishes!
---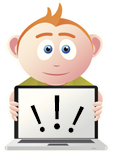 Hear what our school partners and group clients have to say about working with ISI:
After the research, we decided to go with International Student Insurance for the following reasons:

You can customize it to meet the needs of your programs. For example: we wanted for our UCO members to have $0 deductible at the time of a claim. You can set the deductible as well as the amount of the coverage. We decided to go with the ATLAS Packet.
The information is very accessible through their website. There is a section named "Student Zone" where students can find all the information they need; including how to make claims. The ISIC claim process was a nightmare.
The staff always answer your questions and meet your needs. They are very accessible, and willing to provide the customer service that you need. Our representative is Jennifer Frankel, we love her services and support. Her service is A+. I was able to meet other representatives at the NAFSA Conference and they were very friendly and helpful. For us, it was important for the insurance company to answer our question in a timely manner.
They already have a list of hospital overseas in which the insurance card is accepted. The students don't have to worry whether the hospitals will accept the card or not.
The prices are based on a daily rate. Here in UCO we have short term and long term programs. We love this because in the past, our short term participant had to buy an insurance that was set for one year. We could not customize it. Now, students can save money when their trip is short.

I strongly recommend this insurance. We are very happy with it.
I appreciate your quick response and the ease of doing business with you. I will certainly use your services again for our next trip and recommend you to my colleagues.
We have been so happy with the support and service we have received from the folks at International Student Insurance. They make it incredibly easy for our school to provide our students with a great, easy-to-understand policy. They are quick to answer questions and provide support when we need it – excellent customer service!
We have worked with Annemarie for almost two years now and it has been a great pleasure. The fast turnaround is truly appreciated by us. We have found ISI to be the perfect match for our population. We have students from over 45 different countries and it has worked with any issues. I highly recommend both Annemarie and ISI.
Working with international student insurance has been a rewarding experience for our international students. From the purchasing process to the claims process, international student insurance has been extremely helpful to our students. Working directly with international student insurance has been a very easy process. They are very customer friendly to the students and always eager to help answer questions. Also, videos located on the website have been helpful in educating international students.
Thank you so much. [...] Please know that I truly LOVE your company's customer service and you all have been great to work with. We appreciate you!
We've been working with Annemarie for years and she has always provided us with the most comprehensive coverage, at the lowest rates for our International students. Her team is very efficient when processing claims and the customized web portal is very user friendly.
The Language Company has worked with Annemarie and International Student Insurance for a number of years. Annemarie is a trusted advisor and is always willing to assist with student claim inquiries beyond just referring us to a handbook. The service itself is efficient and customer-friendly, which is imperative when assisting international students.

They have even created a customized portal for our students to receive assistance and understand their options before pursuing medical services. We are so fortunate for this professional relationship and that International Student Insurance clearly values us as their customer. We have been in the ESL business for over 30 years because we strive to serve to impress and maintenance of quality of service has been made of upmost priority. When we can find professional partners such as International Student Insurance, that have the same values, we are loyal in that partnership for years to come.