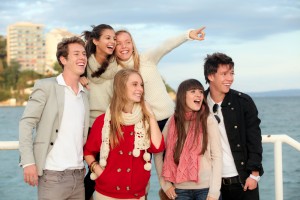 International students in the US will soon be able to enjoy their Thanksgiving break and have time to relax before the stress of finals begins. During this break university housing will often close, student dining halls give only the bare-minimum options and the campus will resemble a ghost town.
Many international students who are studying inside the United States take this time to travel either throughout the US or to a neighboring country like Canada or Mexico. Since Thanksgiving is a time for being thankful and giving back, some may also decide to use this break to volunteer in locations like Costa Rica. Those who are not sure where to go or who don't want to go alone should do a bit of research on their school campus. Many colleges and universities have group travel and volunteer trips organized for holiday breaks and sometimes even offer school credit for these trips.
International students who will be joining this trend of travel and decide to visit outside the US will want to make sure that their current health insurance plan will cover them in their destination country. If not, they will need to look into purchasing a short-term health insurance plan so they will have insurance for Thanksgiving break.
One international insurance plan that students often purchase for school breaks is the Atlas Travel plan. It can be purchased for a minimum of 5 days up to 364 days meaning that students going on a short trip outside their home country are able to purchase insurance for Thanksgiving break for the exact number of days that they need.
The Atlas Travel plan allows students to choose their coverage amount and deductible and provides coverage for emergency medical evacuation, doctor visits, hospitalization, extreme sports and repatriation of remains.
Those who would like more information on insurance for Thanksgiving break can contact one of our licensed agents today.
*Group of happy, surprised teens photo courtesy of Shutterstock