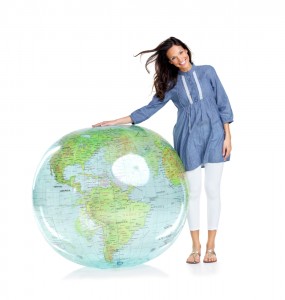 The University of Montana has been experiencing a steady growth in the number of international students since they had their first international student in the 1920's. This year they reached their all-time high of 536 international students coming from 72 various countries around the world, according to the Montana Kaimin.
How has the University of Montana maintained and increased their international student population? A portion of the results are due to the institution's reputation. In the 2010/2011 academic year, Montana Tech of the University of Montana was on the top 40 list of baccalaureate institutions put out by the Carnegie Classification of Institutions of Higher Education.
The other portion of their increase is due to the increased international efforts among the university as a whole. The university uses recruitment methods like offering scholarships to their international prospects and increasing the institution's presence overseas through means like research projects.
Students who are part of the increasing number of international students at the University of Montana more than likely already know they are required to purchase health insurance and show proof of their coverage each semester. However, what many students don't know is that they have the option to either purchase the insurance plan through the school, or choose their own individual plan.
For those looking for alternate plan options, one popular choice for international students at the University of Montana is the Student Secure plan. The Student Secure plan comes in three levels: Smart, Budget and Select. Each level has varying benefits and premium costs allowing students to choose the coverage that they want. Smart, Budget and Select will give students coverage for hospitalization, doctor's visits, repatriation of remains, emergency medical evacuation and multiple other benefits. The Budget and Select levels provide more comprehensive benefits including enhanced mental health, organized sports coverage, dental treatment to alleviate pain and maternity coverage.
International Students at the University of Montana looking for insurance plan options can contact one our licensed agents for more information.
*Portrait of a beautiful young girl standing by a globe against white background photo courtesy of Shutterstock