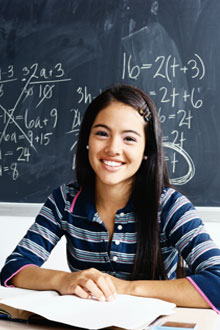 When most people hear about studying abroad or international students they think of students in their 20's studying in college or university. But there are many international students studying that are still in high school, and there students all around the world who are studying internationally at high school.
Many insurance policies for international students are designed specifically for college students, and traditionally high school students may have some trouble finding an insurance policy that will work for them. But, luckily there are options available to you if you are a high school student that are both comprehensive and affordable!
The best International Student Insurance for High School plans are:
Most of the time you will be traveling under the F1 Visa – in which case you are automatically are eligible to apply for our Student Secure. The plan comes in three different levels: Smart, Budget and Select, and all three provide a range of benefits that you will need. If you are also planning on playing in an interscholastic sports team, the Budget and the Select level will provide coverage for most sport-related injuries as well. The plan is also renewable, so if you plan to study for more than one year it is a great option!
If you are coming to study in the US on a high school exchange program which would last no more than one year, the Atlas Travel Plan is another good option for you. The Atlas Travel Plan gives you the flexibility to choose the exact number of days you need coverage for your stay in the US, along with the policy maximum and deductible level you would like.
Whichever option you choose, both plans offer a wide range of benefits for emergency and non-emergency services including doctor visits, prescription medication, etc. However, if you would like assistance in selecting the right plan for your needs, please do not hesitate to contact one of our experience insurance agents who will be more than happy to help you find the right plan for you!